Wow. Truly East Java has a natural charm to the soul. From being greeted with a scattering of star trails, milky way unveiling itself as we hike up Mt. Bromo's crater, to the vast Mars-like sea of sand with wind-swept volcanic ash cloud and the joy of releasing baby turtles to Indian ocean… certainly made this jungle trip a one-of-a-kind experience. Because magical feelings are best expressed in motions, here is a glimpse of our experiences in a travel video – best viewed in HD.
First of all, we would like to thank Anjang of Bromo Ecotourism @ http://www.bromoecotourism.com for being an amazing, patient, game-on ranger, tour genius turned good friend who have made our first ever jungle trip such a surreal experience. Anjang  was with us throughout the 6 day fun, from the long mountain hikes to bumpy trails and city highways up to our way back to the airport. Thank you for taking great care of us. We will forever treasure your kindness. Thanks for bringing your sidekicks Yugi and Adi too.
Some of the highlights of the trip:
We took the Surabaya  flight from Singapore which lasted around 2 hours. There are at least 5 airline options and we took China Airlines cos it has night flight schedules. We arrived around 9:30 pm on a Thursday and stayed in Hotel Sinar 1 – a pretty decent hotel chain closest to the airport. You can also get the hotel staff to fetch you from the airport.
Anjang arrived in our hotel 10 am the next day and that was the start of our magical journey. The trip to Mt. Bromo area was around 4 hours but we couldn't sleep because of the beautiful scenery. The homestay in Bromo area has wifi which was a huge plus as I have to update my mom that ALL is WELL. My mom knows this is my first legitimate mountain hiking moment haha.
Finally the hike up to the viewpoint summit started at 2:30 am. I remember being one of the earliest to arrive at the location which was a good strategy if you want to secure a good spot to witnessing the sunrise and capture timelapse footage of it.
Literally needed to secure my spot and stood there for like 4 hours which in the end was all worth it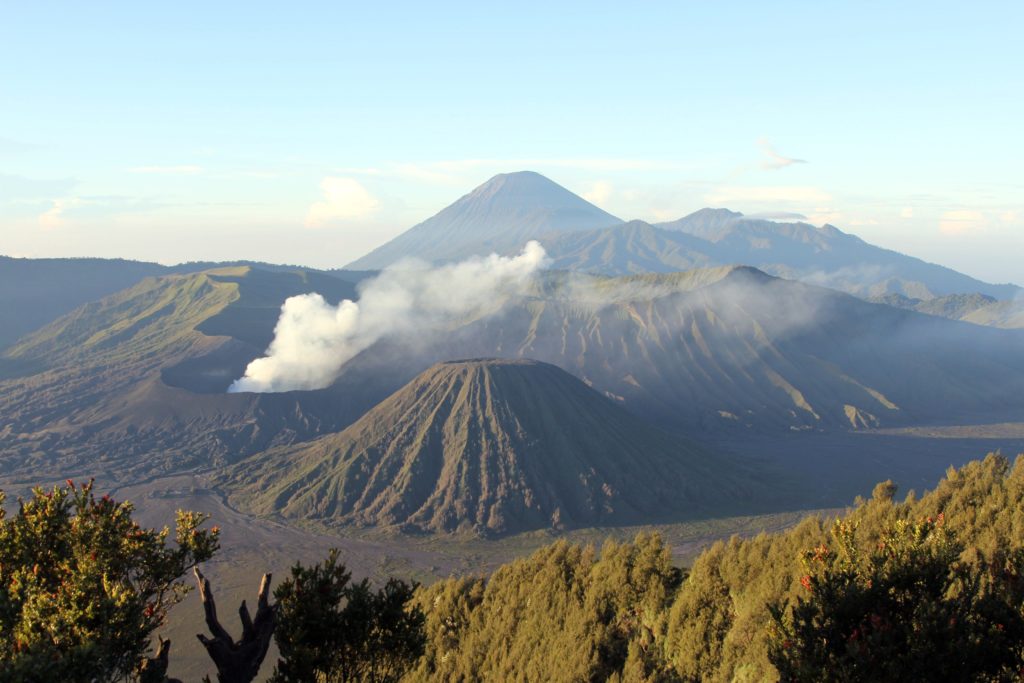 My first legit mountain moment and to the right with my hubby is Anjang from Bromo Ecotourism.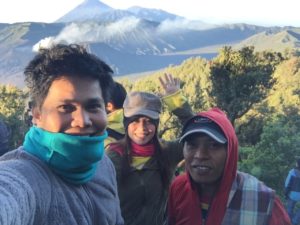 Tip: To the right side of the viewpoint, there is an open gate that paves access to a closer look of Mt. Bromo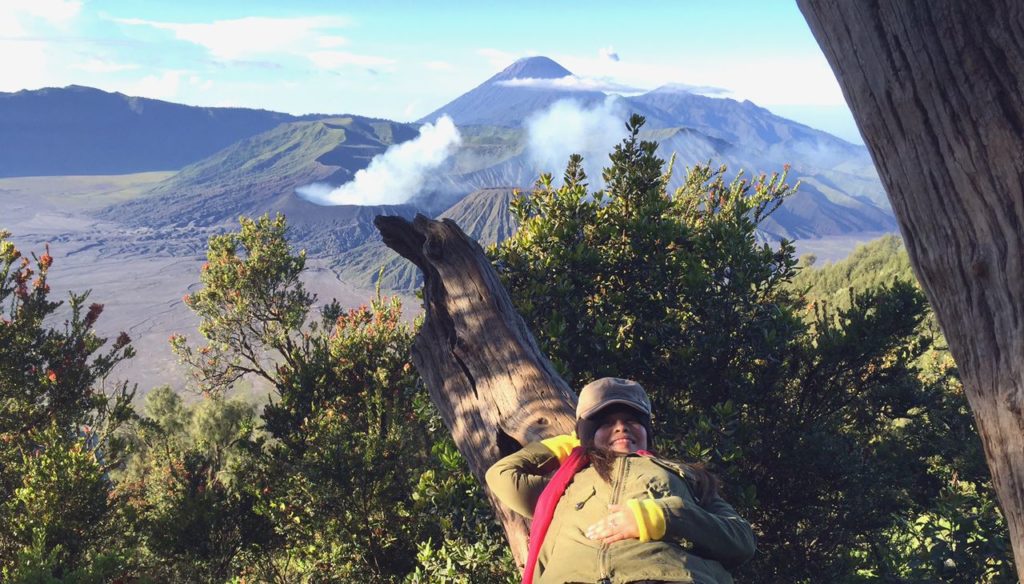 And off we go to the dusty, Mars-like Sea of Sand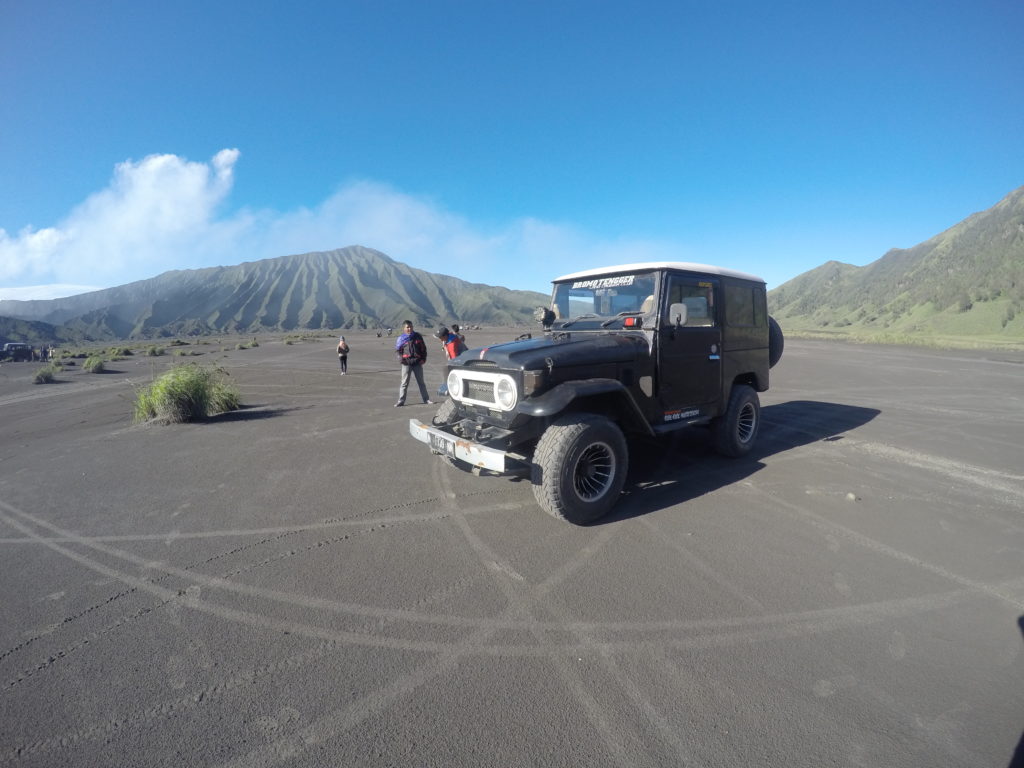 The 4×4 can only take you to a certain point and from there you can walk and hike up to the crater.
Say hello to the crater skin a.k.a this is what mud packs are made of :p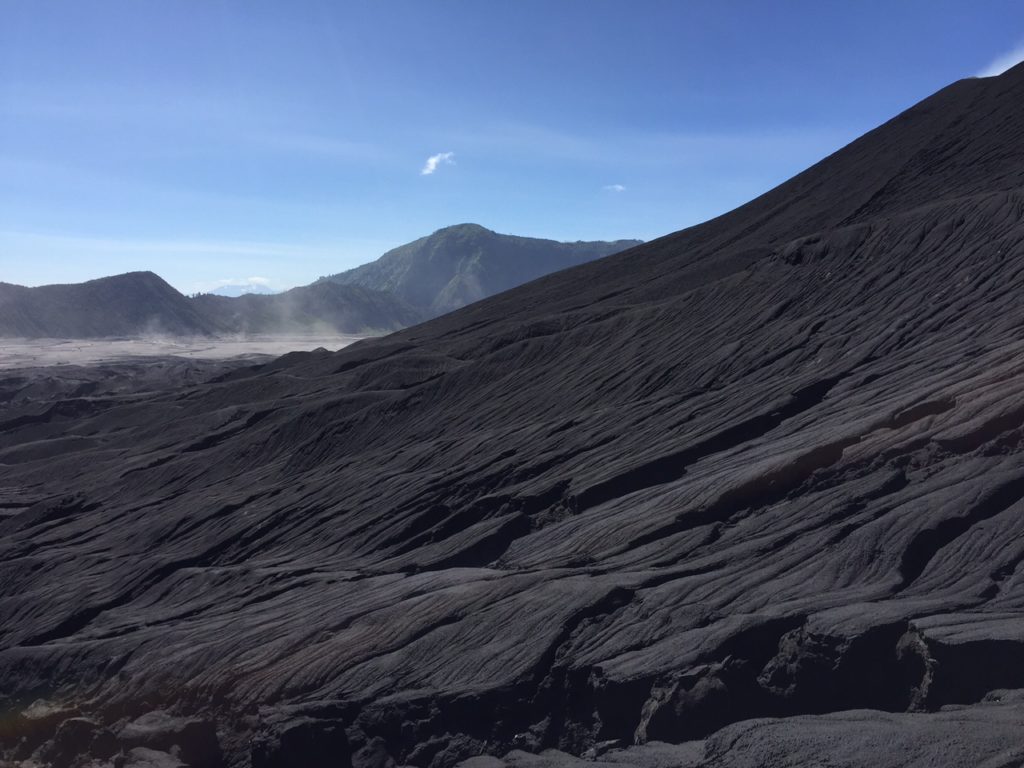 the crater…quite a scary moment as the last eruption only happened few weeks prior to our trip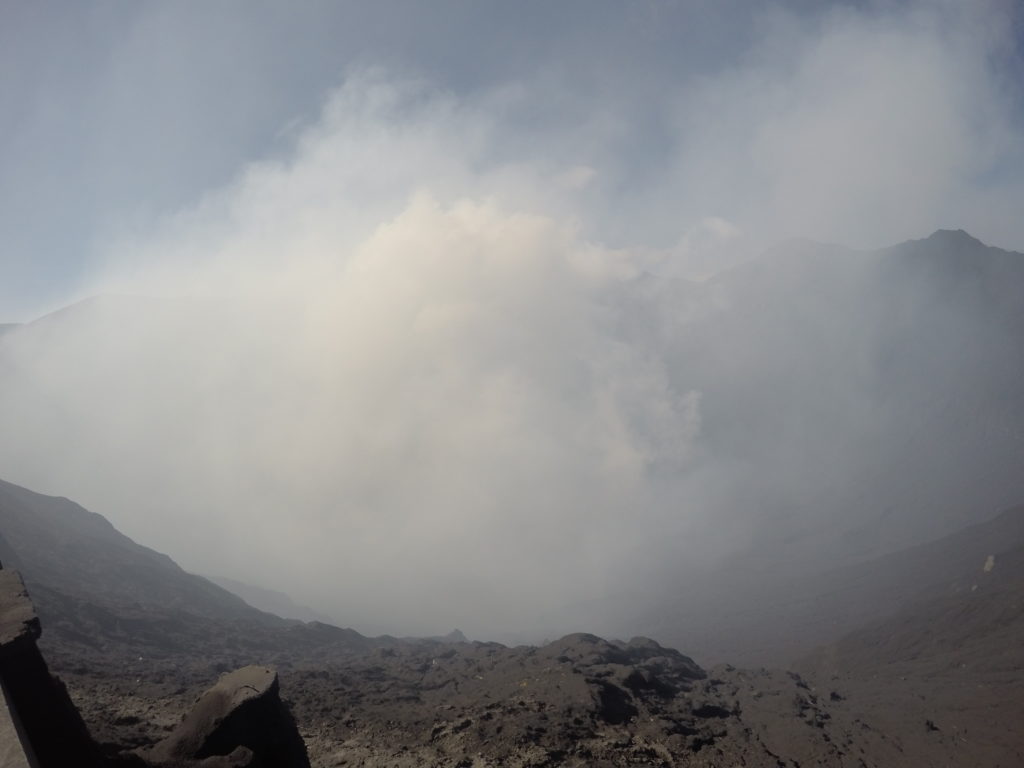 By around 9 am we we're heading back to the homestay area where we had 2 hours to pack up and travel straight to Ijen.
Most of the trips to Ijen blue flames stop over and stay overnight at Ijen Homestay. During peak hiking season, the villas are fully booked but Ijen Homestay has an extension near the coffee planter village. Huge rooms, fresh waters, friendly staffs…..and a pool overlooking the mountains.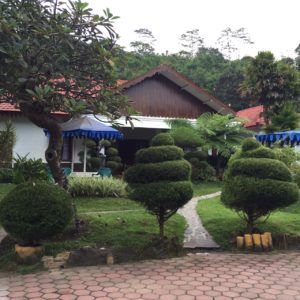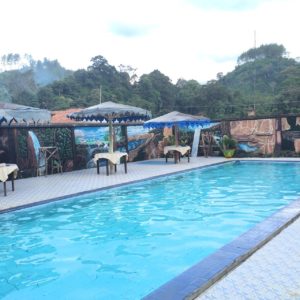 The next morning, we woke/walk up to this charming waterfall. Along the way are gorgeous mountain views with Java monkeys that don't appear to be afraid of humans.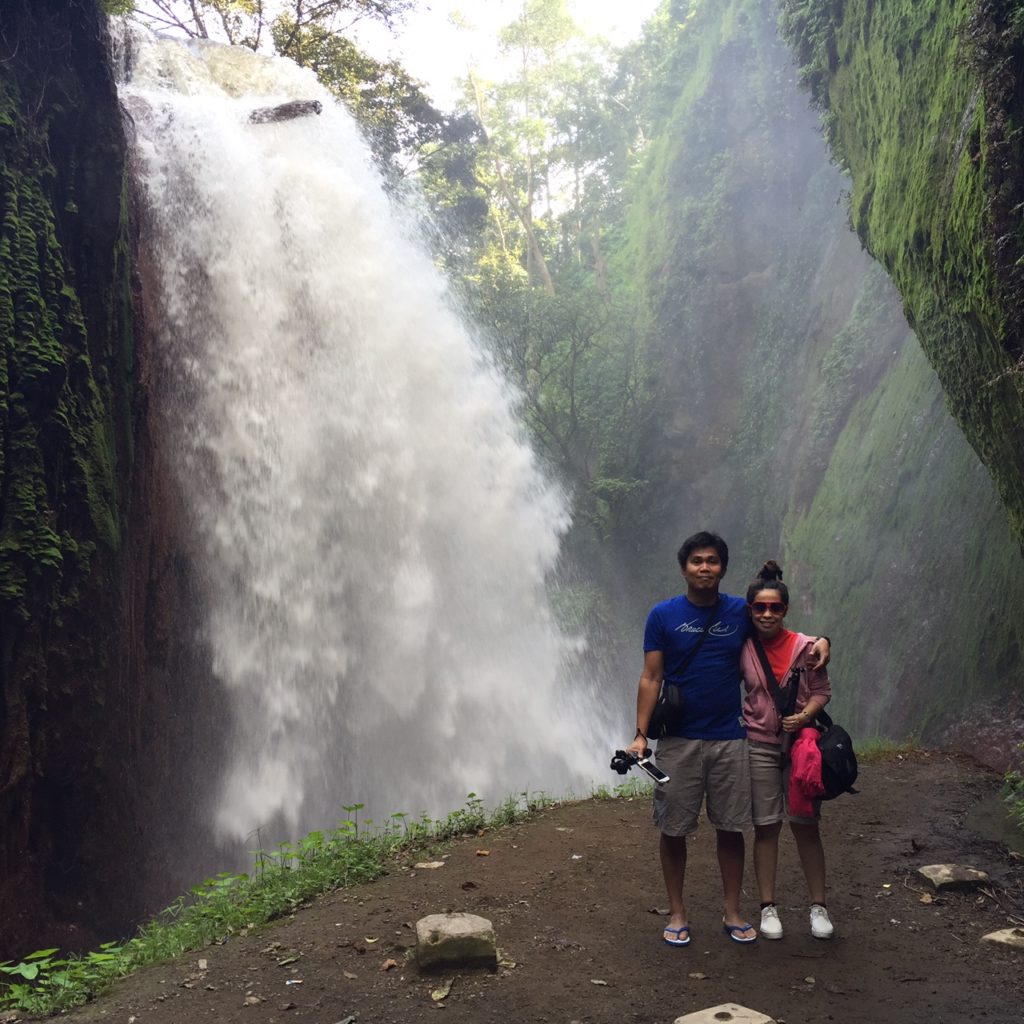 And finally it was time to unravel the Sukamade jungle, the last village in East Java where big sea and green turtles are conserved.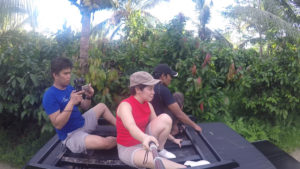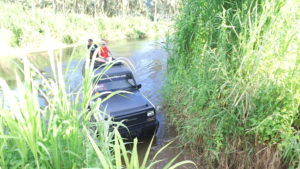 From Ijen to Sukamade was a good 6 hour bumpy, rocky yet fun journey. Glad we had a jungle genius driver who made the trip enjoyable as he came prepared with funny jokes and tagalog punchlines along the way.
Anjang made sure we feel safe by accompanying us whenever we wanted to stay on top of the truck for videography purposes.
The Sukamade Turle Conservatory is a serene place. There is a path in the middle of the jungle that will lead you to the turtle beach and you'll need a ranger to walk through it. As the area is covered by a jungle, you can expect wild boars, sometimes tamaraw or panther to tea break on that area. We were asked to turn off our torch/phone as we were nearing the beach as this may disturb the ninja turles.  We waited until 9pm to catch big sea turles (pawikan) to come to the shore and greet us humans. We were lucky to have met one.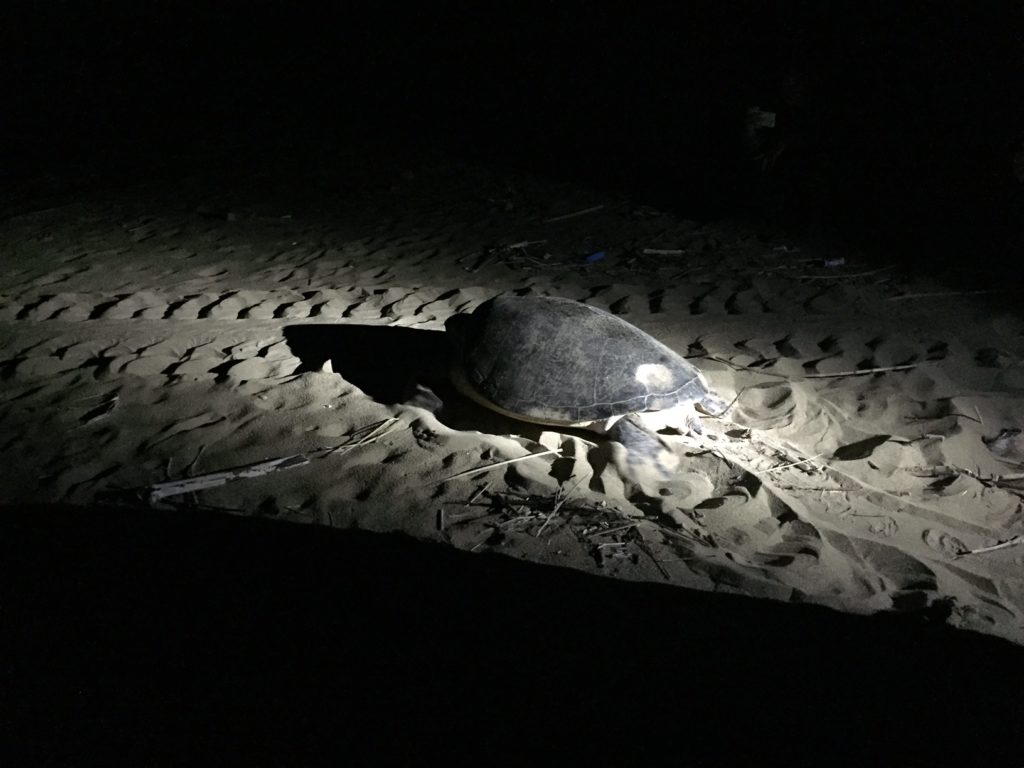 Just when I thought I've seen and experienced so much of  firsts, the next morning, I was at my happiest to be given opportunity to release 10 baby turtles to their natural habitat – the ocean.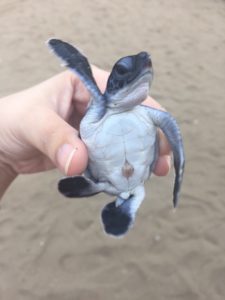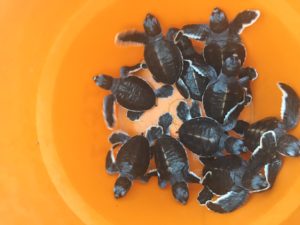 Bye my babies, grow big fast and secure that spot on the food chain so no one can harm you….or go find Megan Fox.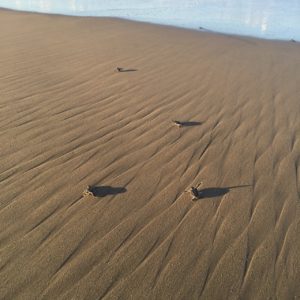 Bittersweet 🙂
Thanks for reading. Hope this inspired you to visit East Java, be away from the city hustle and get a dose of real nature for a while. Happy Vibes 🙂
Now I'm off to see The Mask of Zorro…haiyah!