Hi again, I'm back with yet another review and this time it's the much raved about Japanese cover face brand, Naturactor Cover Face Concealer Foundation or simply Naturactor. I first saw this product on Heart Evangelista's instagram and you know..things die hard fans do 😛
Naturactor is not readily available in most beauty stores in Singapore but with my persistence, I was able to spot one in one of the retail shops at the basement of Lucky Plaza, Orchard.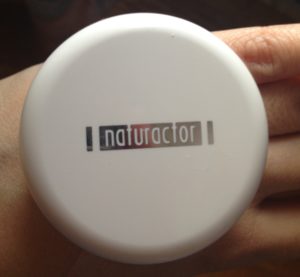 I am not really fan of using foundation-like make ups so I have no idea what shade will suit my skin tone. The store owner who has the same skin tone as mine advised me to use the shade 130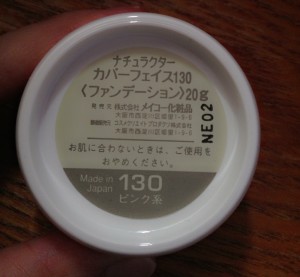 If my command of Japanese serves me well, I believe the instructions say "just apply the cream evenly on your face" haha.
Wish me luck!
BEFORE application: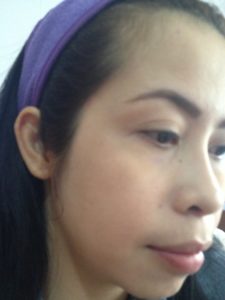 AFTER application: transformed into…..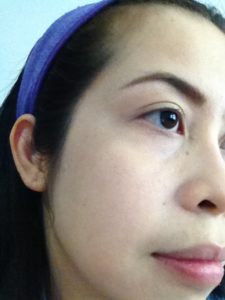 With make up and shameless selfies 😛
because fierce look matters  and yes this photo is allowed to exist haha
and for whatever its worth, the from- a- distance look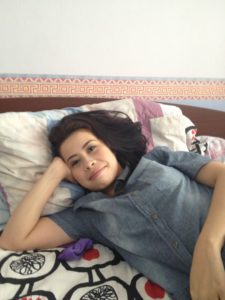 Tadaaa! If you have just eaten, I apologize….
My Verdict: Naturactor sets perfectly with any loose powder and the coverage is perfect. The cream blends easily and doesn't give a cakey appearance. The final finish is smooth and will really cover up blemishes such as fresh hormone marks.
The only thing I didn't like about Naturactor is its limited shade selection. I still find 130 too light for my fair skin and you can see from the photos (even with mild application), that it doesn't mix well with my skin tone. I tried another shade and it gave my face and neck a tan shade compared to my body skin.
Will I recommend Naturactor? But of course!

Let me know if you love this product too! Byeers lovelies 🙂 stay beautiful
If you cannot find Naturactor from your beauty store, you can also buy it online via Amazon.