Ahh! Maldives vacation! A piece of heaven on earth is perhaps the best way to describe The Maldives. Nestled in the heart of the Indian Ocean all the way to the Equator, Maldives has the bluest skies and brilliant turquoise beaches. The beauty of Maldives is truly spectacular, I'll run out of adjectives to describe it.
I feel so blessed to be able to celebrate my 27th birthday with a splash, a Maldives' splash! I never thought I could travel to this beautiful place. It's a big big item checked off of my bucket list…and i'm DEFINITELY coming back! I am also very grateful to celebrate this big time life experience with wonderful people closest to my heart.
Allow me to take you take you in an oasis of tranquility and sheer bliss. Here are the highlights of my vacation to Maldives. Every spot is so full of wonderful surprises.
1. Fifty shades of blue or something like that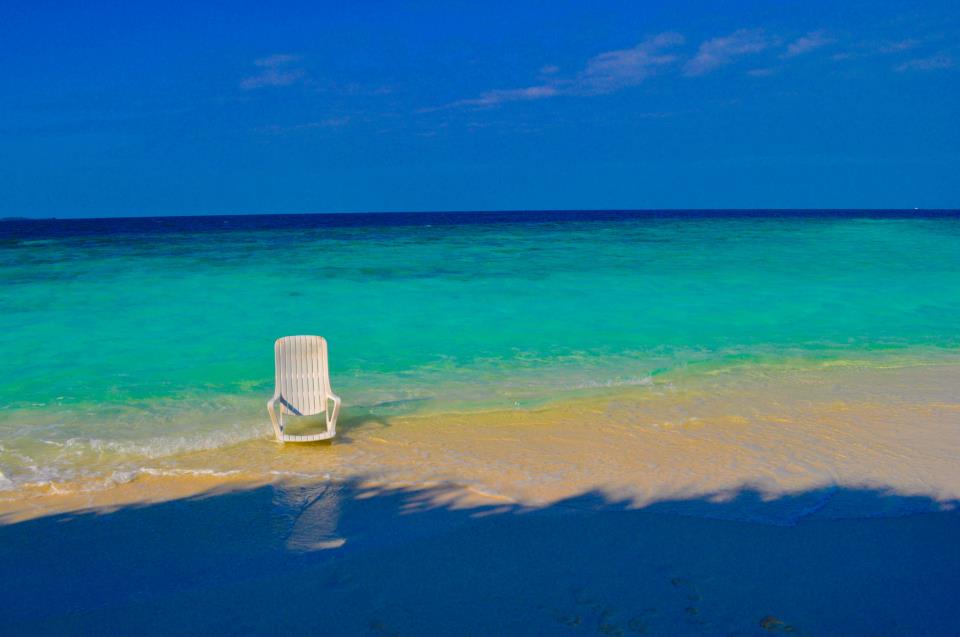 2. On our way to Bandos, Island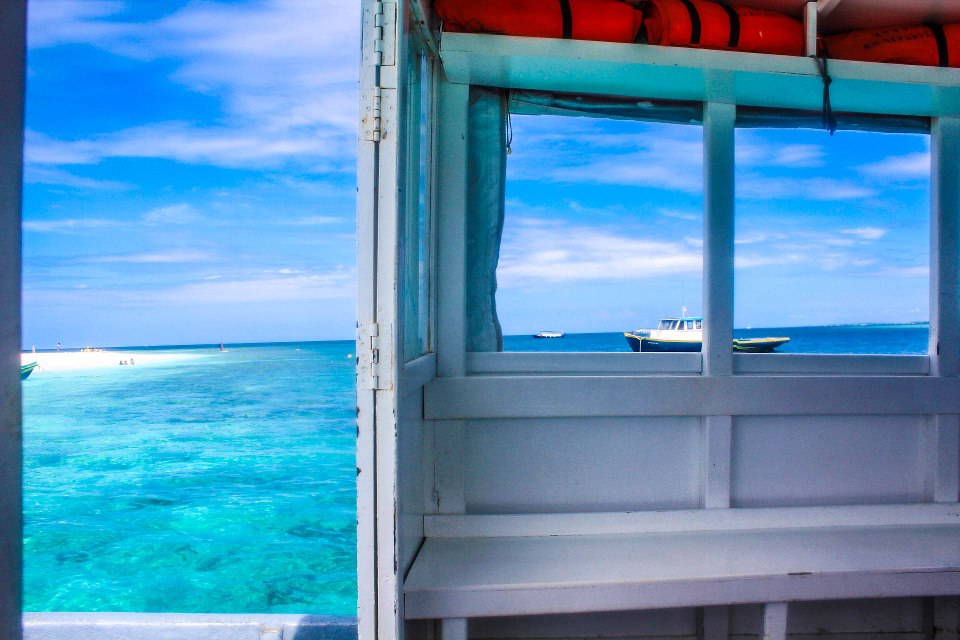 With my super charged crazy friends Mysh, Roel and THE MIKE!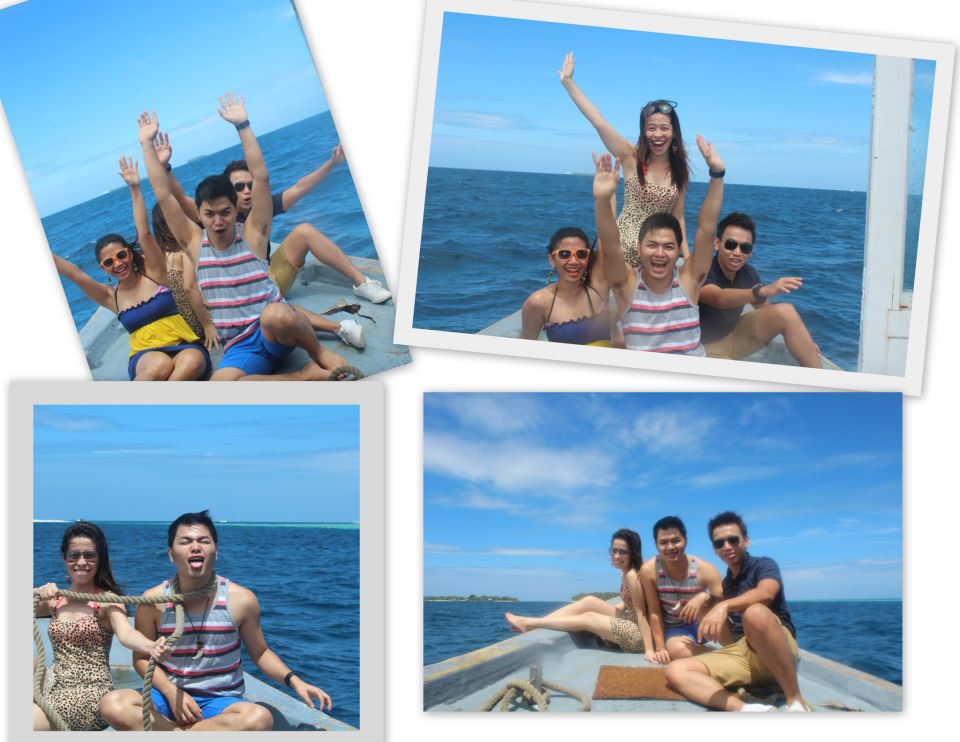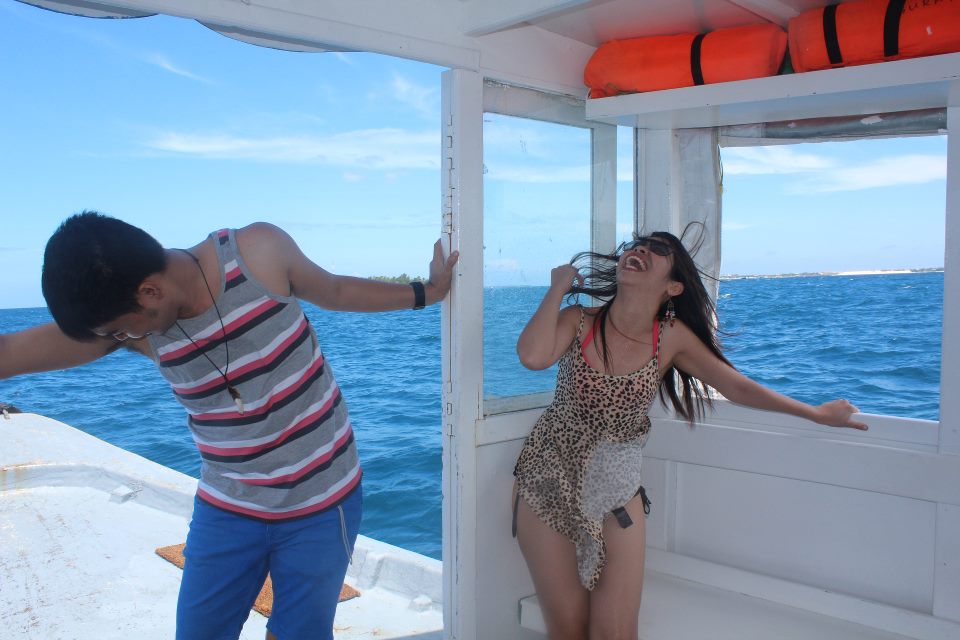 My happiest! We were deliriously happy, it was only a few seconds away from our first Maldives splash.
Kuda Bandos sits on a private beach in Bandos Island. From the capital city MALE, it took us 30 minutes to arrive at this beautiful treasure.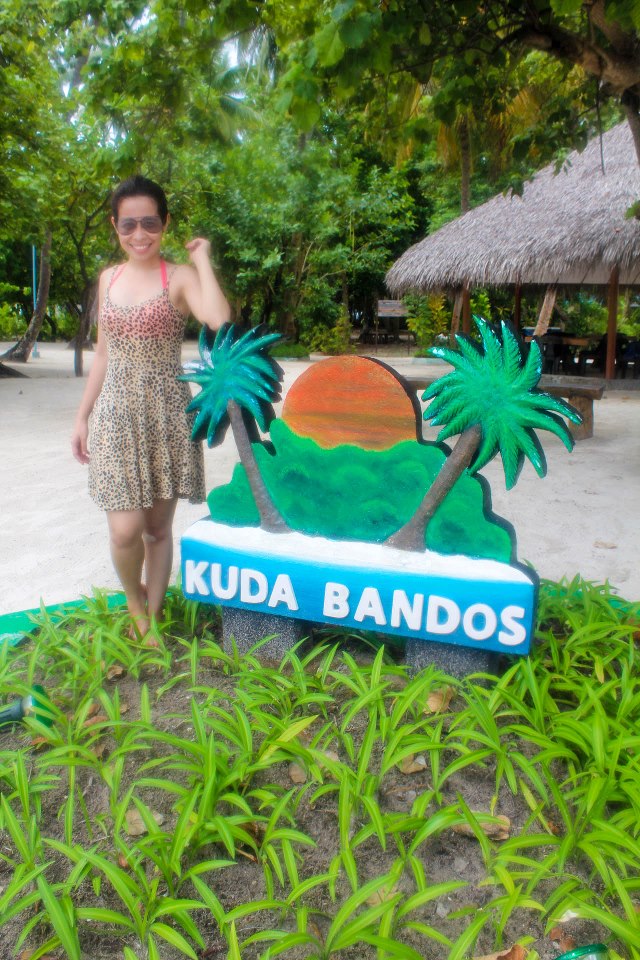 3. and the calendar girl poses begin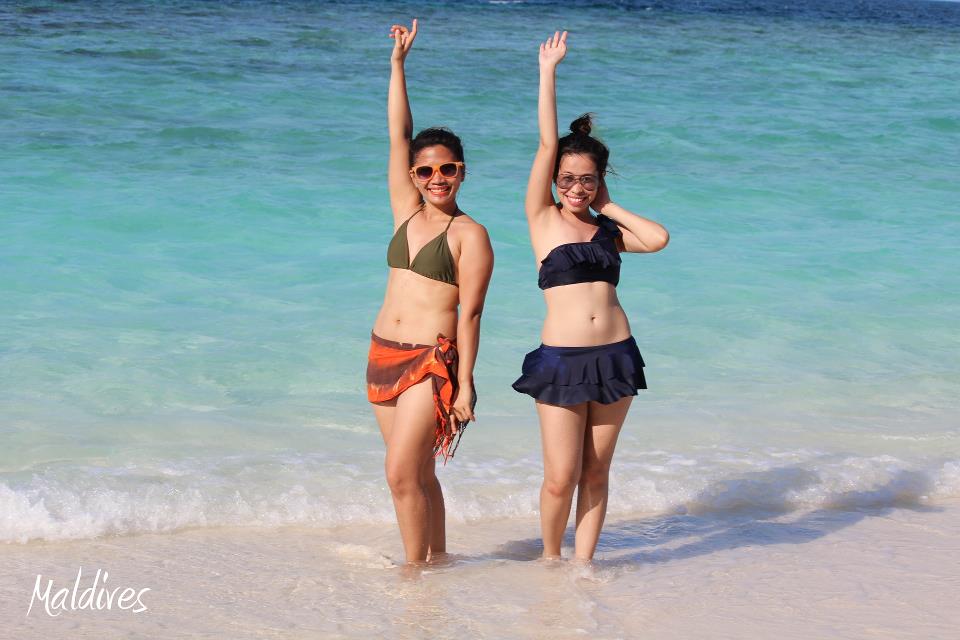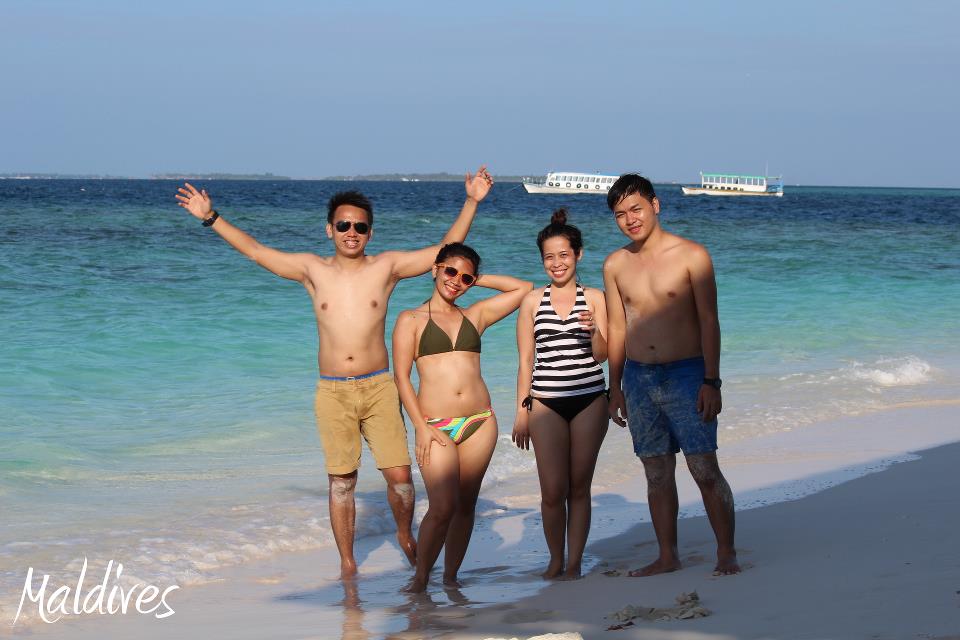 4.   Coconut trees, lush greenery, powdery white sand, stunning beach…ah full of happy memories under the Maldivian sun…and its only DAY 1!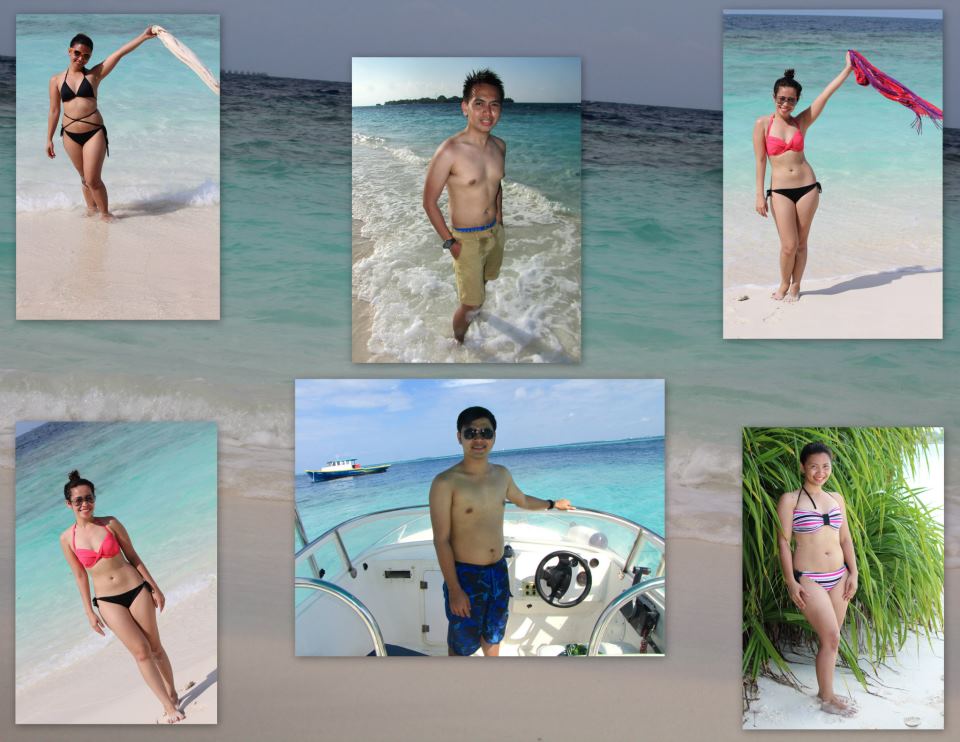 The natural beauty that we experienced on Day 1 was too overwhelming, we decided to take it easy on our Day 2.  It was time to experience and embrace the local culture. And we actually took that seriously,
4.  Tadaaan! the traditional Maldivian attire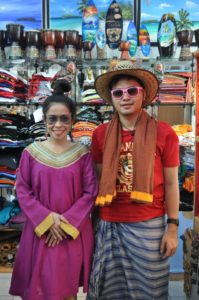 The Formal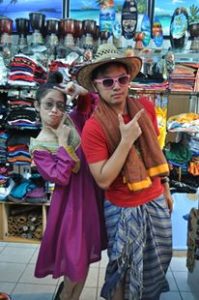 The Semi-Formal
5. The local Maldivians are a reserved yet very polite and friendly people.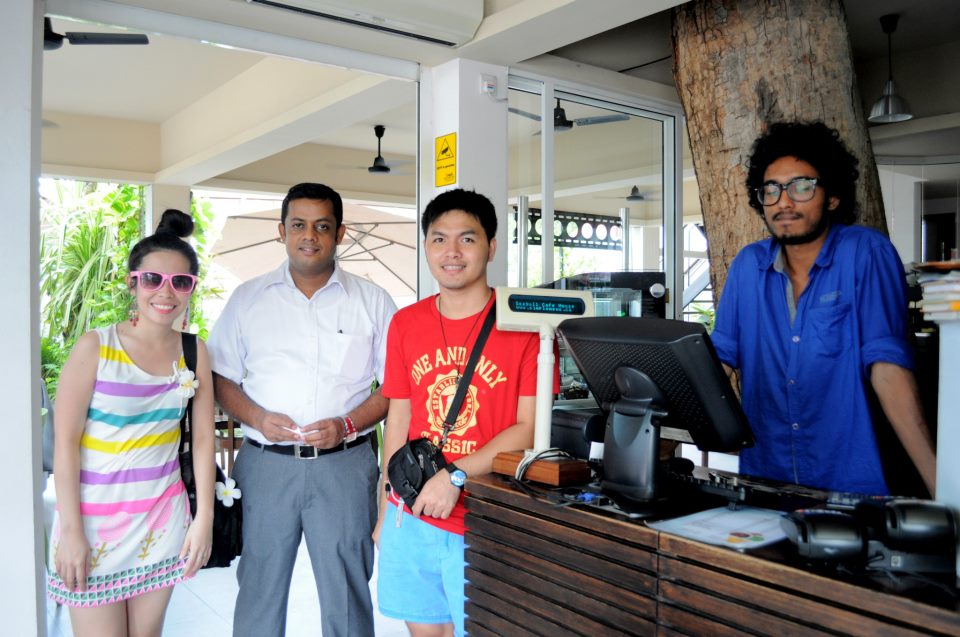 It's easy to engage in conversation with them, especially their children. They have the warmest and most gracious customer service as well. Everything and everyone in this island is LOVE.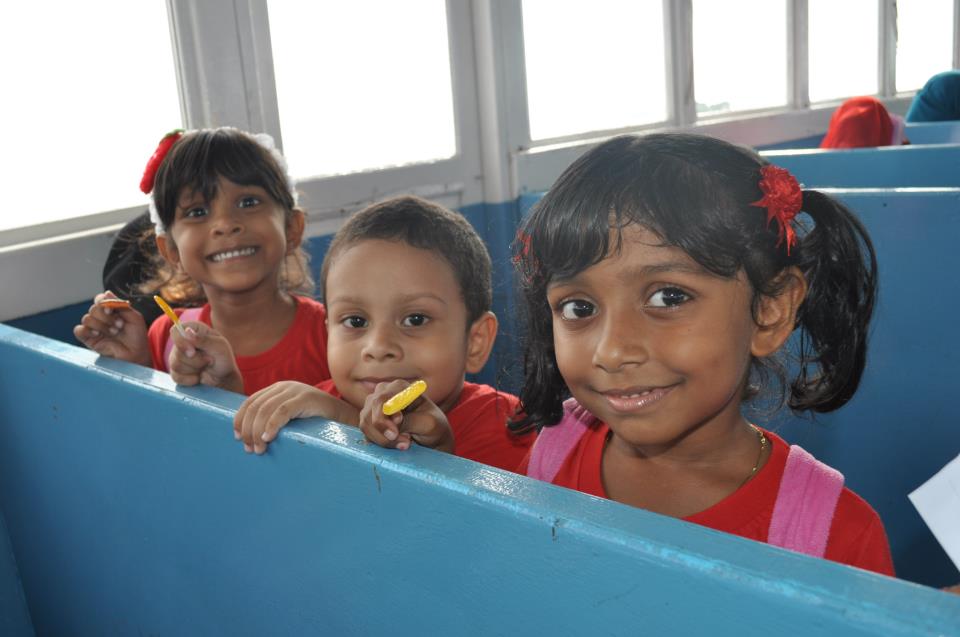 This is Mike trying to introduce a Vice Ganda moves in Maldives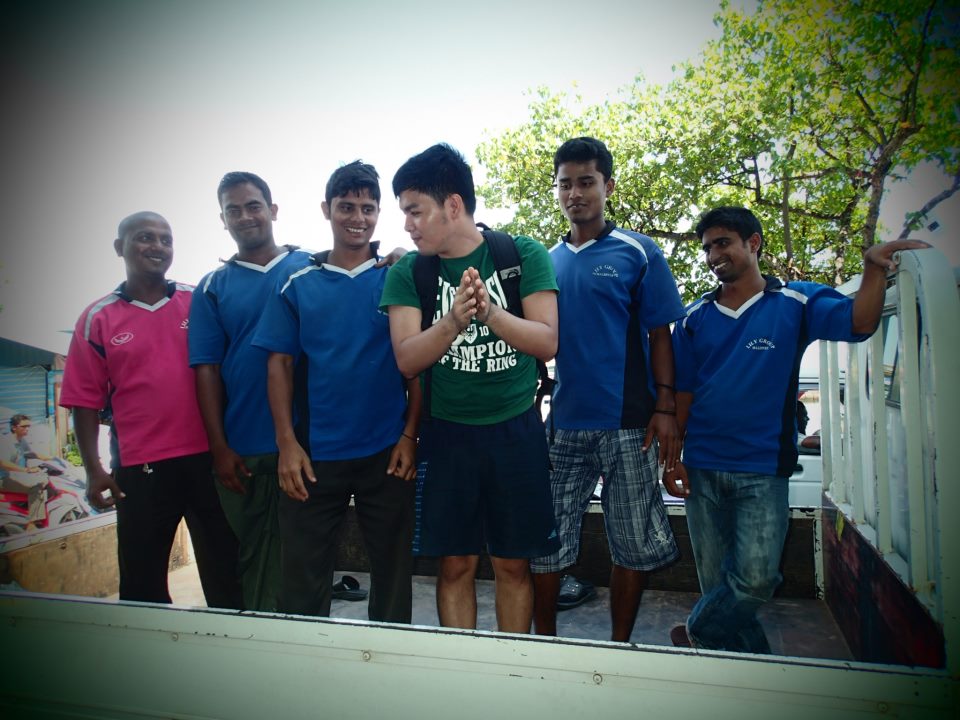 And it's time for some big splash splash again! On our third day, we visited another stunning island called "Hulhumalé".  A typical speedboat ride from Malé to Hulhumalé will take only ten minutes.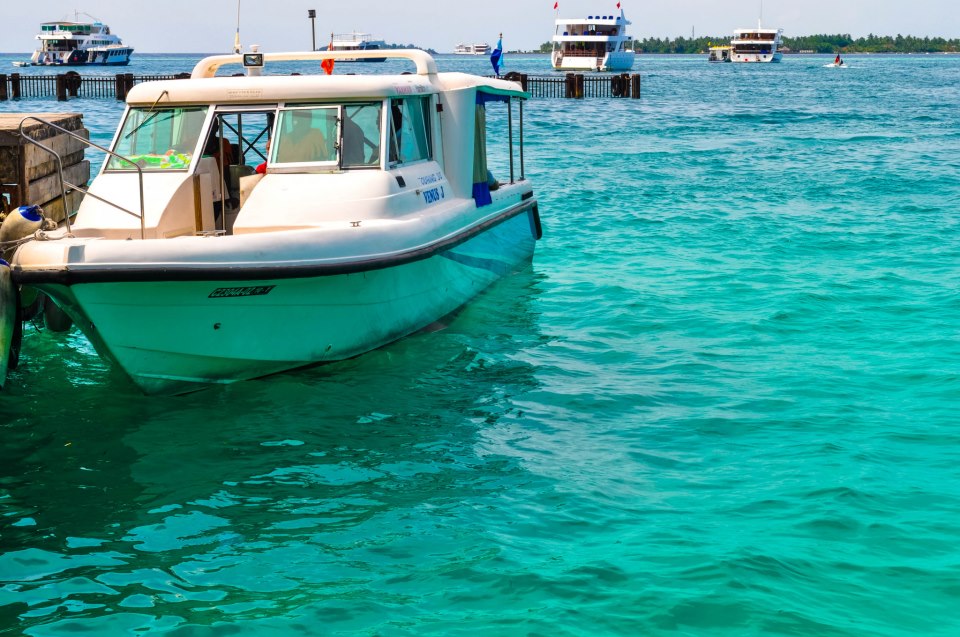 6. Welcome to the beauty that is HULHUMALE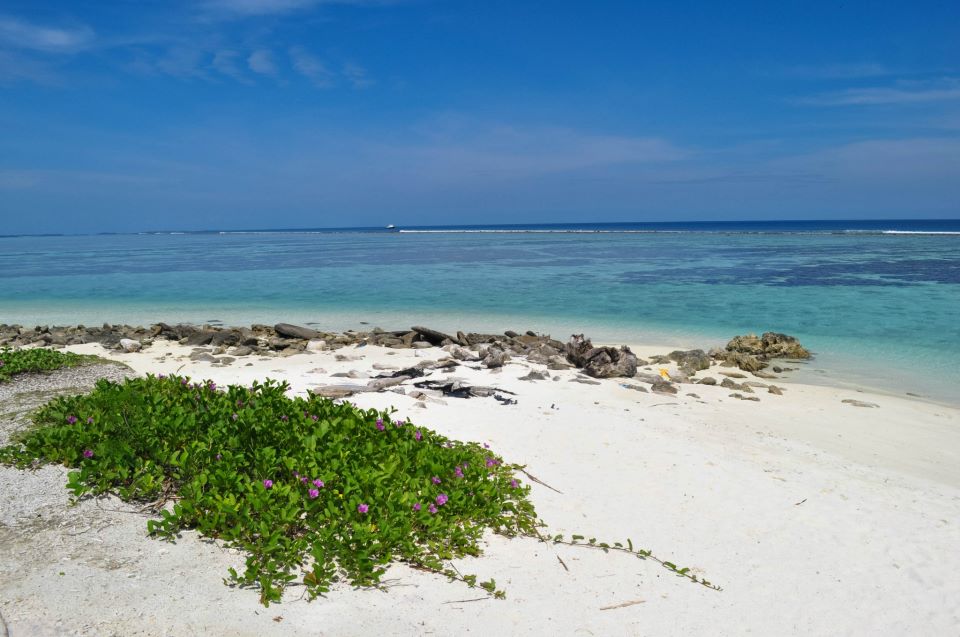 7. I know, I know,  No photo can give justice to the view but we can try 🙂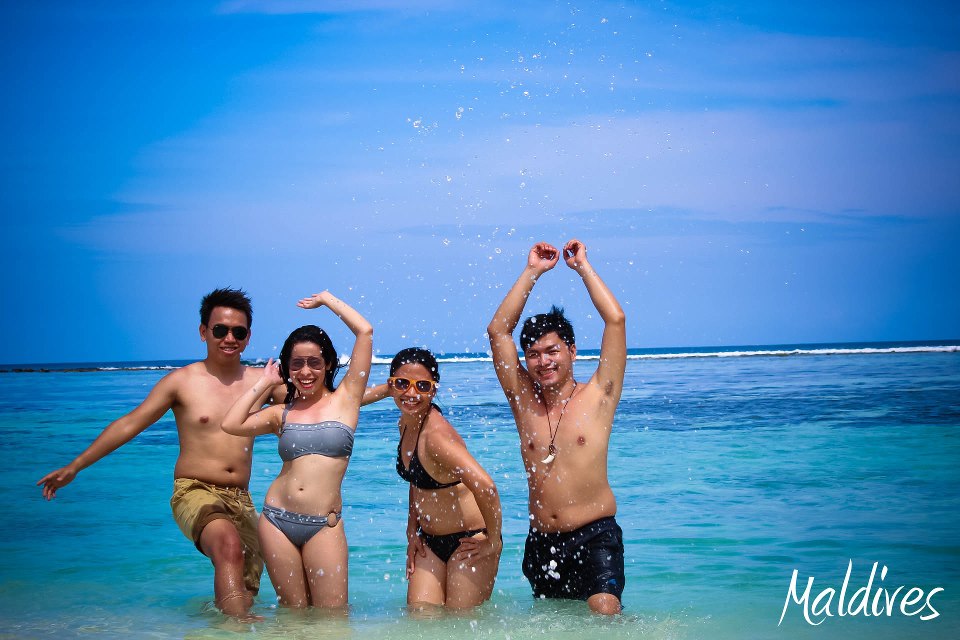 Again, again, again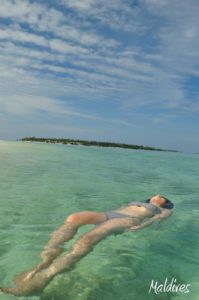 7.  I guess we're not alone in the island (pic taken by Mysh – she's the PRO!)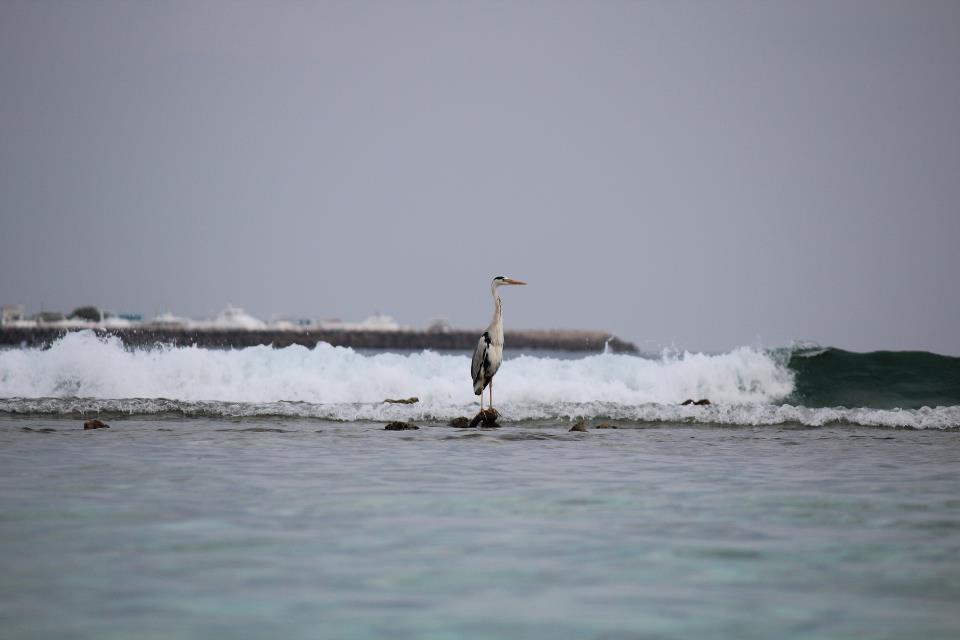 Crystal clear waters, secluded resort, nature at its best. Hulhumale is way beyond my wildest imaginations.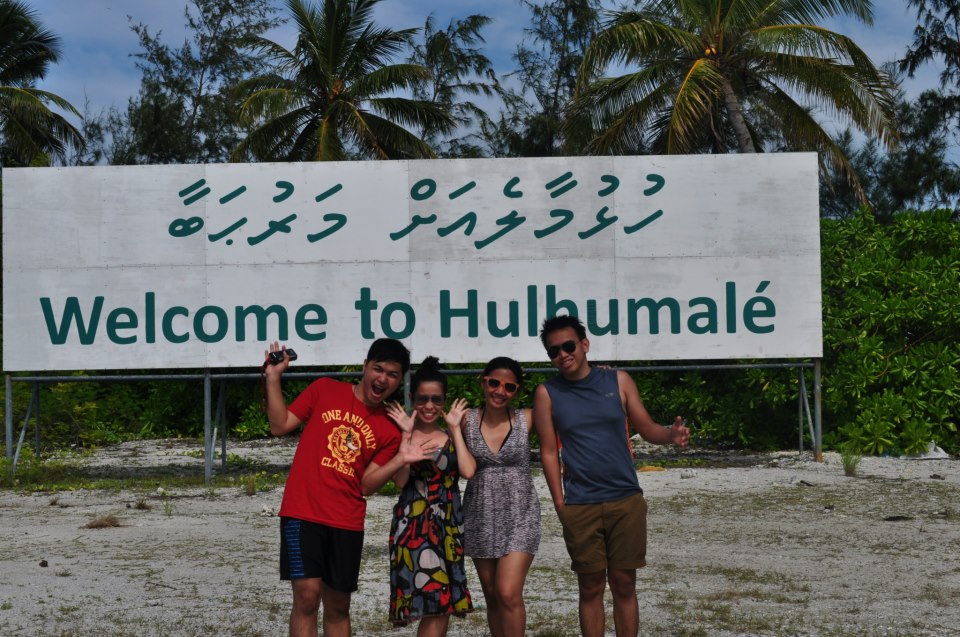 8. The third treasure we visited was called Maafushi island
This island is located in South Male' Atoll and can be reached by regular ferry coming from Male'. Maafushi is again another spectacularly beautiful sight and experience.  Here is where you can see a  full view of  the capital city Male' with lots of coral reefs and nemos nearby. You also get to relax in front of the Indian ocean.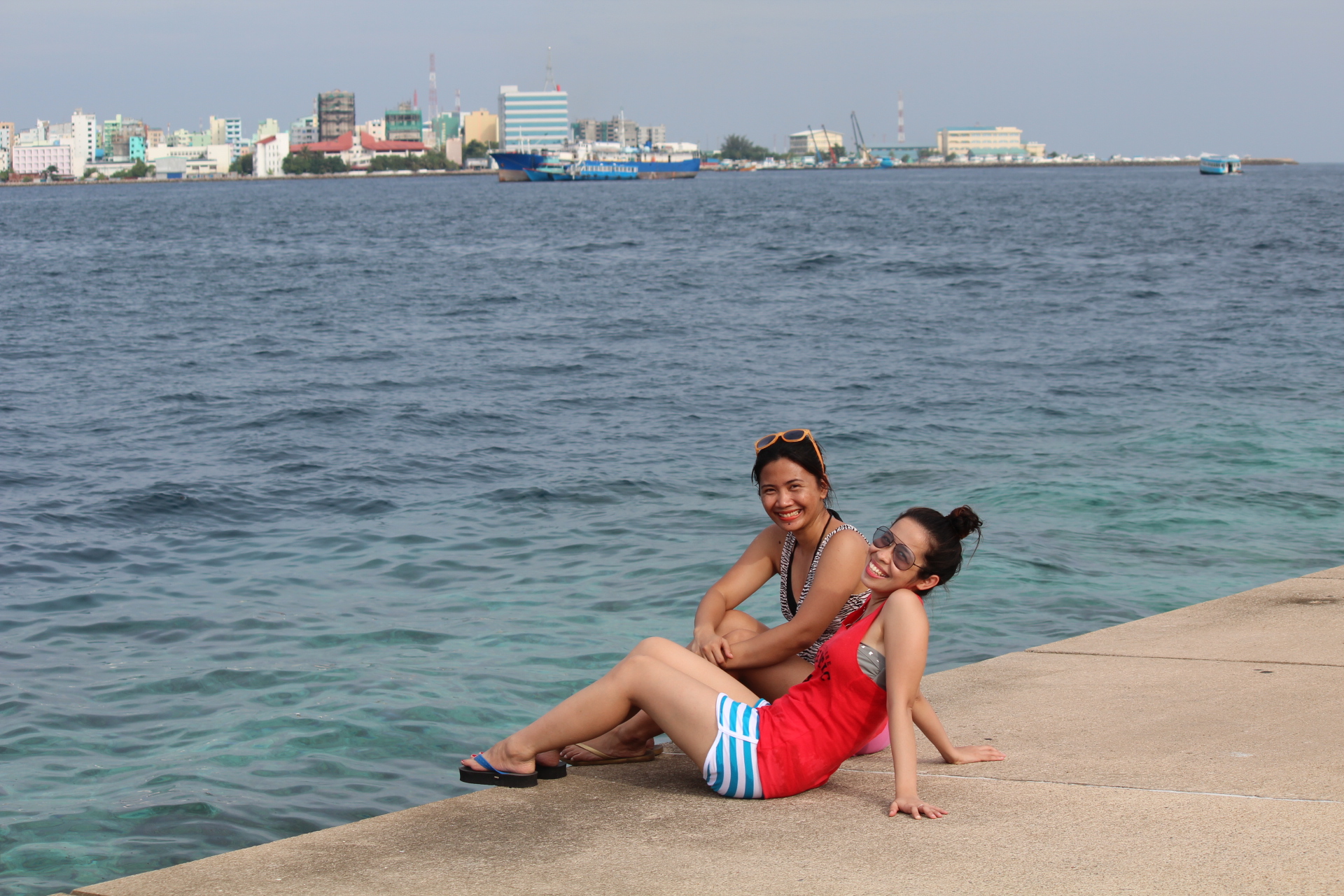 The regular ferry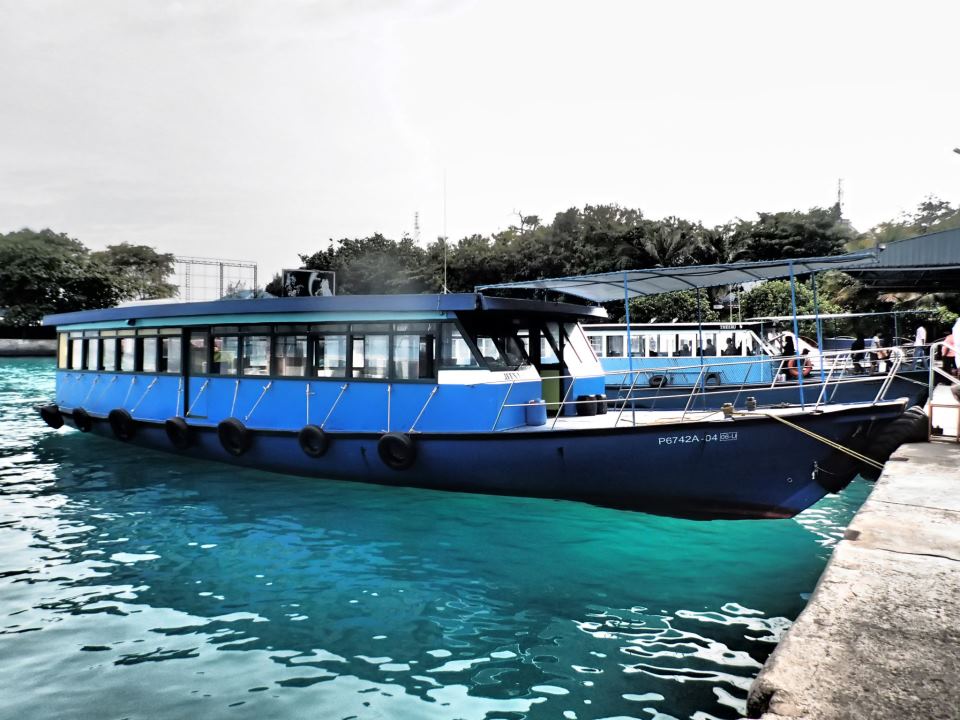 9. The best thing about Maafushi? It is the best alternative to expensive resorts (about USD 70 per night). You can rest for a whole day in this island enjoying all the amenities as guests or enjoy fishing and many other water activities.
Turquoise lucid waters, idyllic atmosphere, warm and generous Maafushians, what's not love about this island?
10. More moments of bliss and of course more calendar girl poses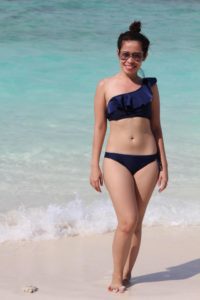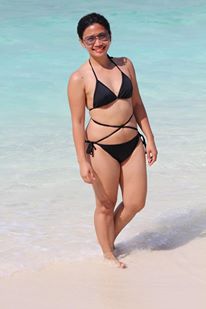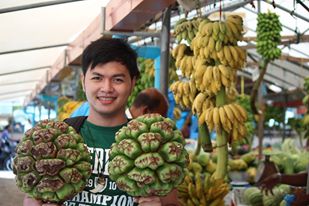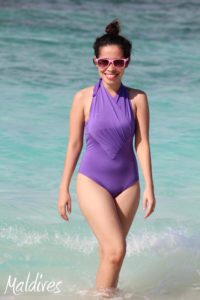 Nature meets heaven. Maldives is indeed one of the most breathtaking places on Earth, I can live here forever!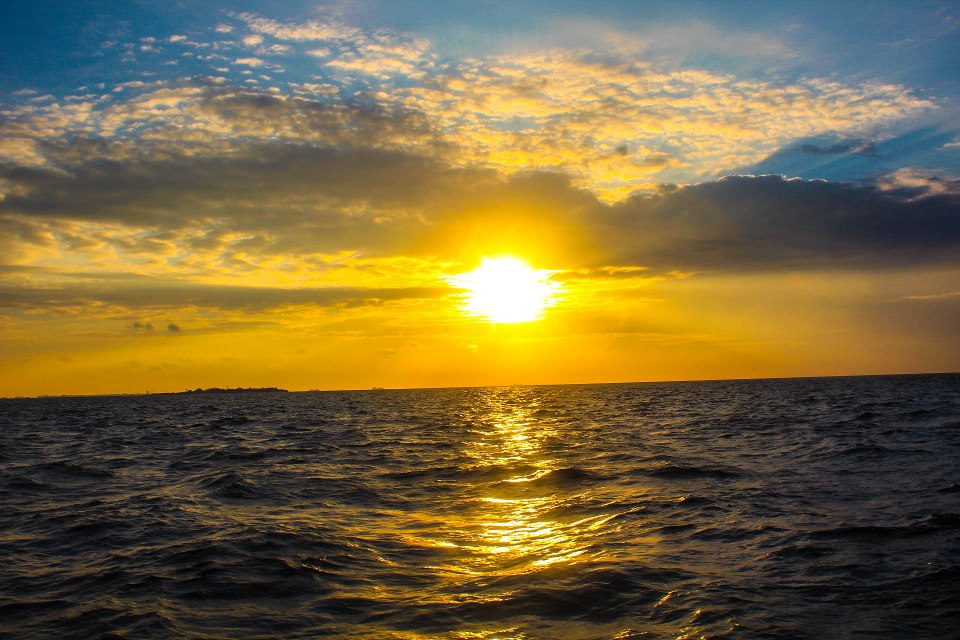 WE WILL BE BACK, MALDIVES 🙂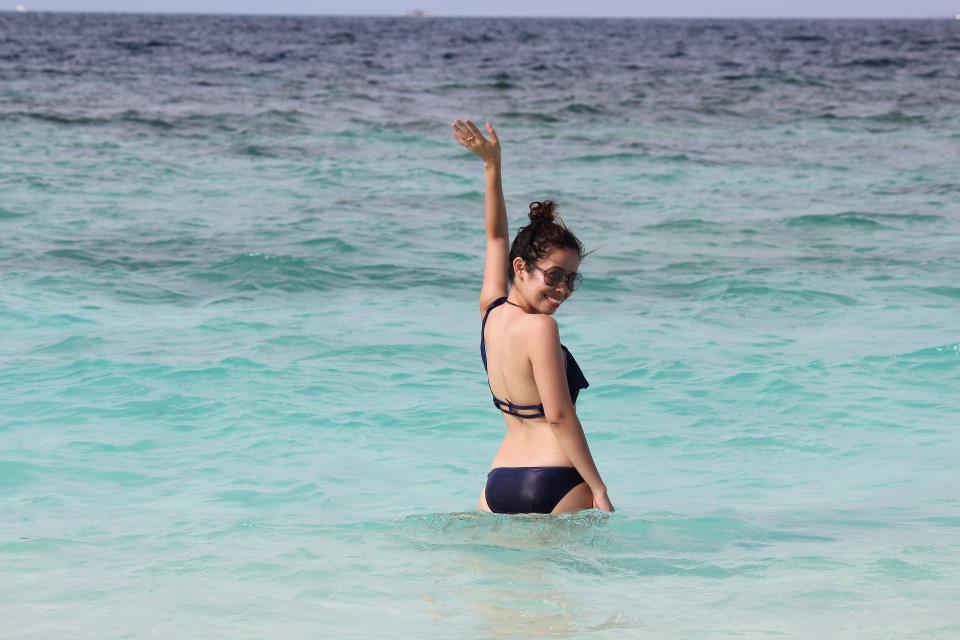 Here's our happy vibes Maldives travel video. Hope you'll enjoy it!