So beautiful for a moment I thought I had died.
And we made it! witwiw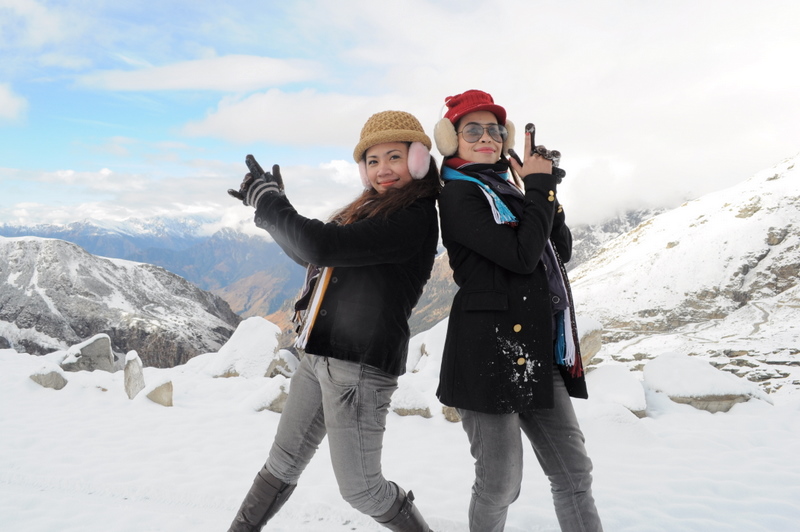 Meet the breathtaking, majestic snow-capped Himalayan mountains in Rohtang Pass. Separating the Indian subcontinent from the Tibetan Plateau, Rohtang Pass is only open to visitors from May to November (lucky us!) every year. For some months it remains out of bounds for tourists due to its dangerous snowstorms and blizzards. This is the first time Im actually using the word "blizzards". Twice now!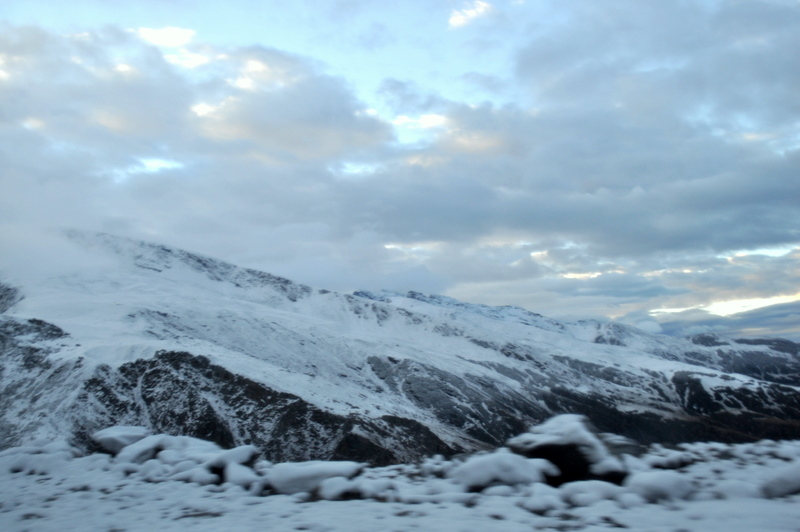 Situated 51 Km away from Manali in Himachal Pradesh State of India, Rohtang Pass is wrapped in snow all year round and it is popularly described as The Switzerland of India.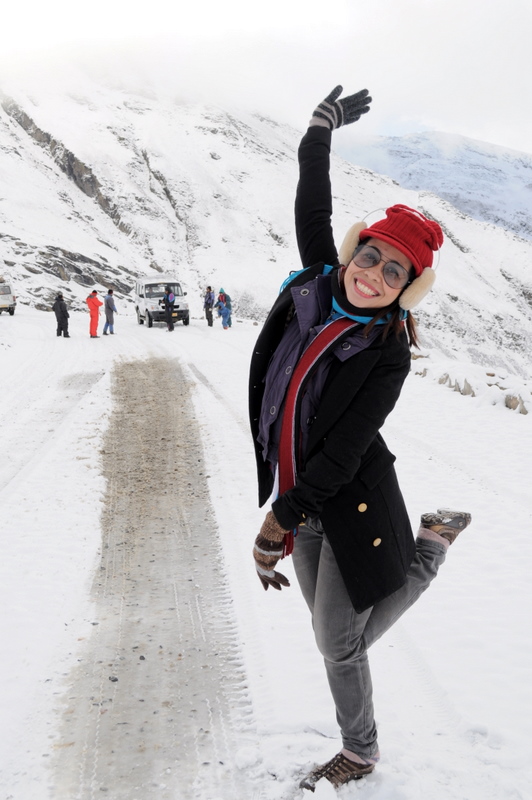 The total number of hours (land travel) our ambitious selves took to reach Himalayas Rohtang Pass peak was tadaaaan…24 hours!
we're not exactly highly energetic at that…hehe..The drive leading up to Rohtang pass is a difficult experience and may cause heart palpitations so its a must to hire a very experienced local driver.

So far, this is the most exhilarating and downright terrifying experience of my life. The beauty of Himalayas can't be described in a few adjectives.
Route: New Delhi – Shimla – Kullu valley, Manali – Rohtang Pass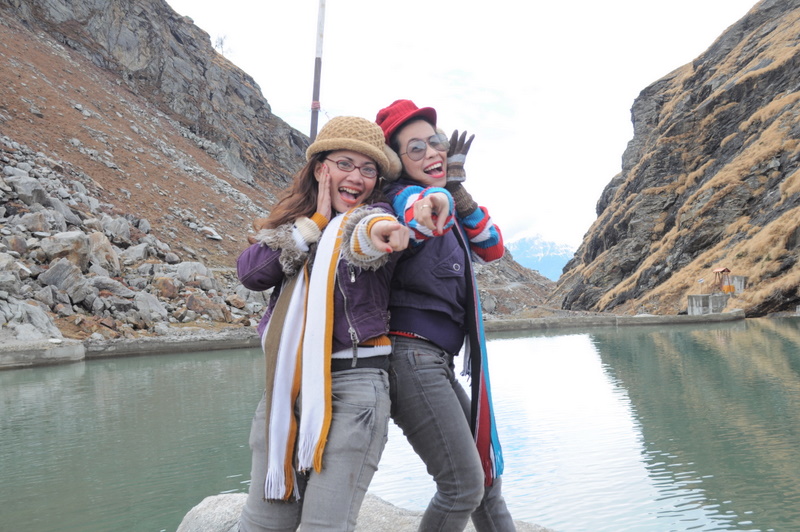 The highlights of our Himalayas trip.
1. New Delhi to Shimla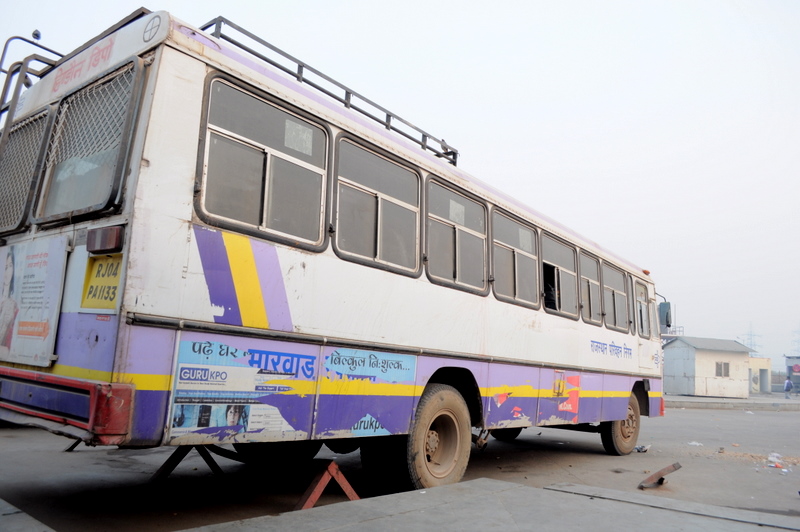 2. Shimla to Manali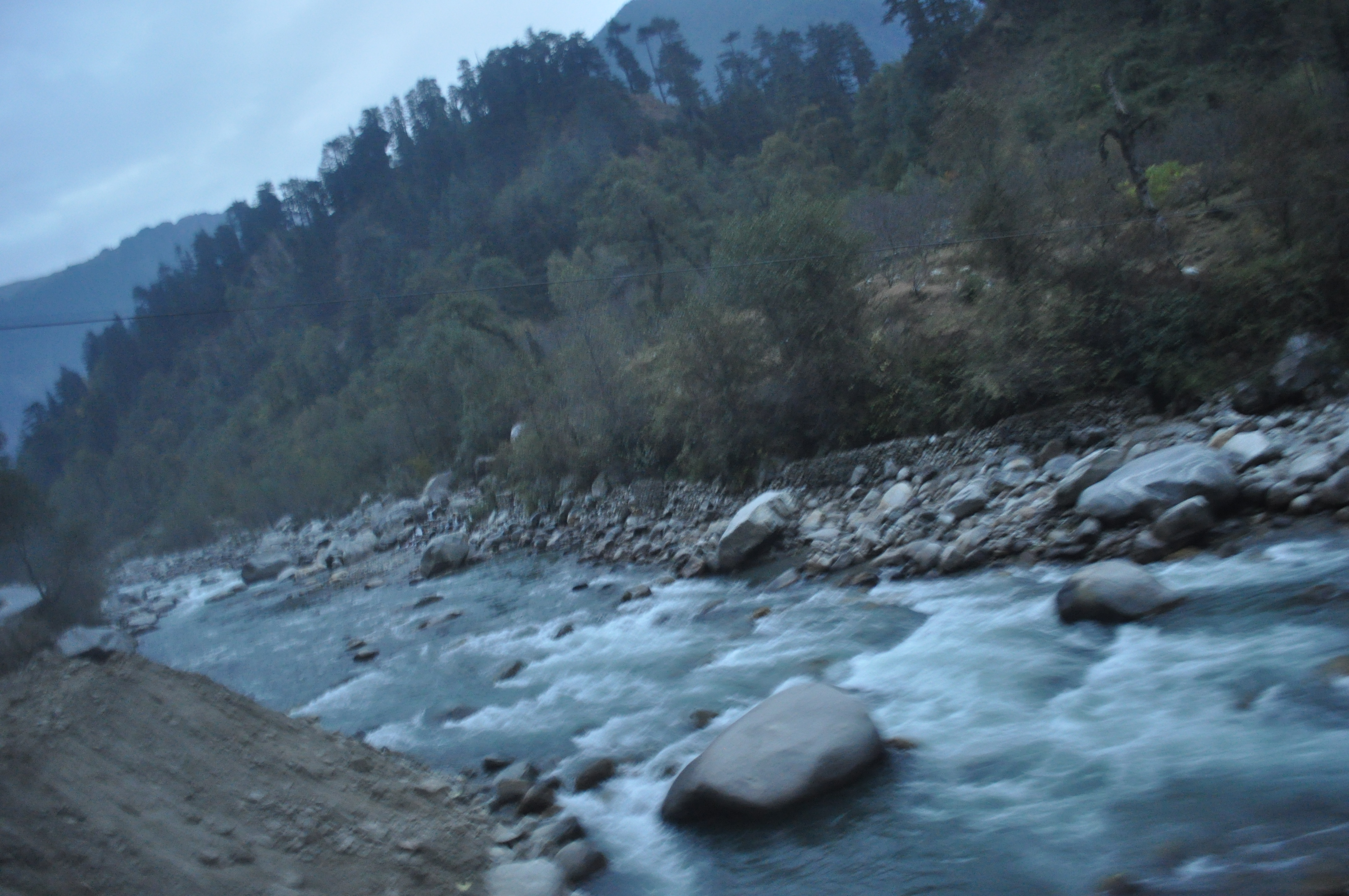 A gurgling river is always an attractive sight.  The water though freezing cold is so perfectly clean.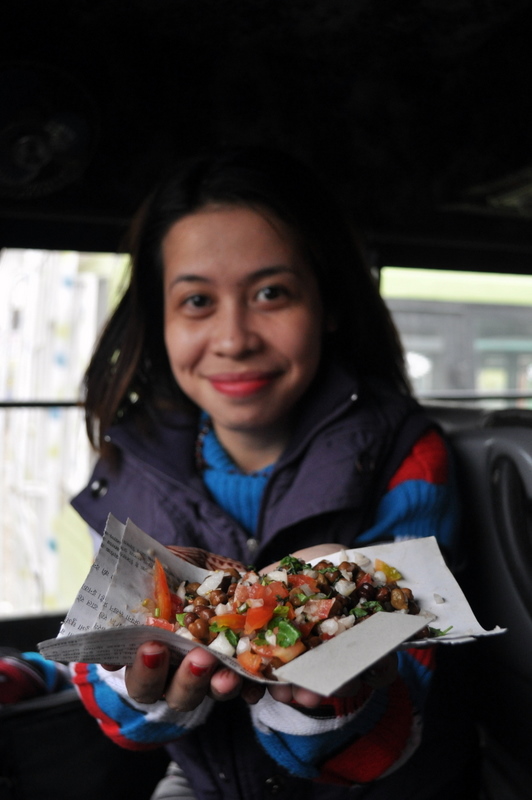 A young boy gave us this Shimla specialty. Our first meal during the entire long drive.
3. Manali

After almost 24 hours of land travel, we finally arrived in Manali, Himachal Pradesh. Manali is the best place to stop over for a night  if you want to visit the Himalayas.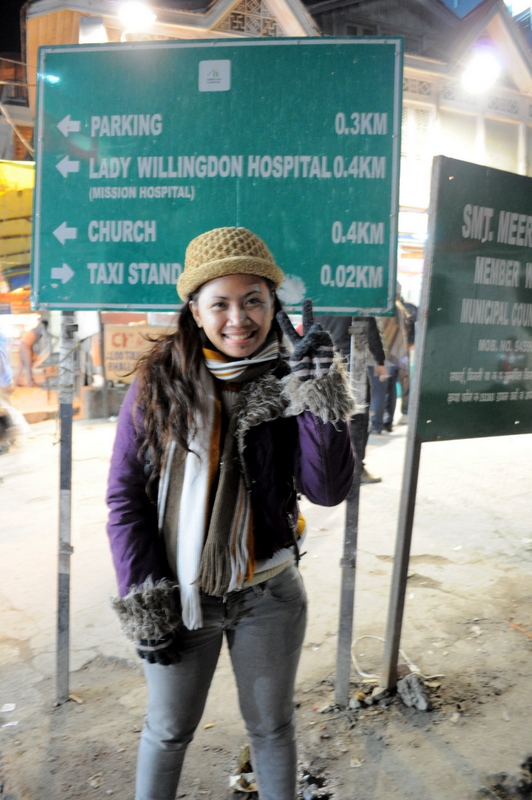 The people in Manali originate from around India. I find them hospitable and warm it didn't take us long to feel right at home.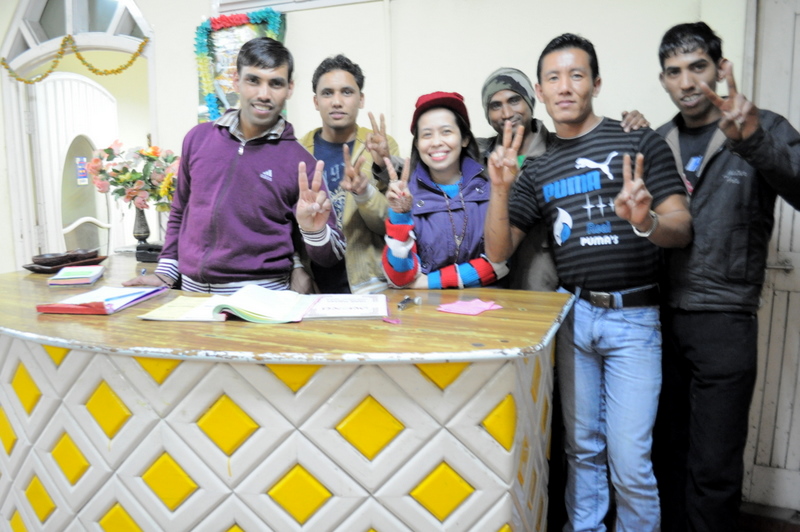 During our first night in the small town, we met a Manali local who helped us find a nice hotel to stay at for the rest of the evening.
We called him Santa Claus.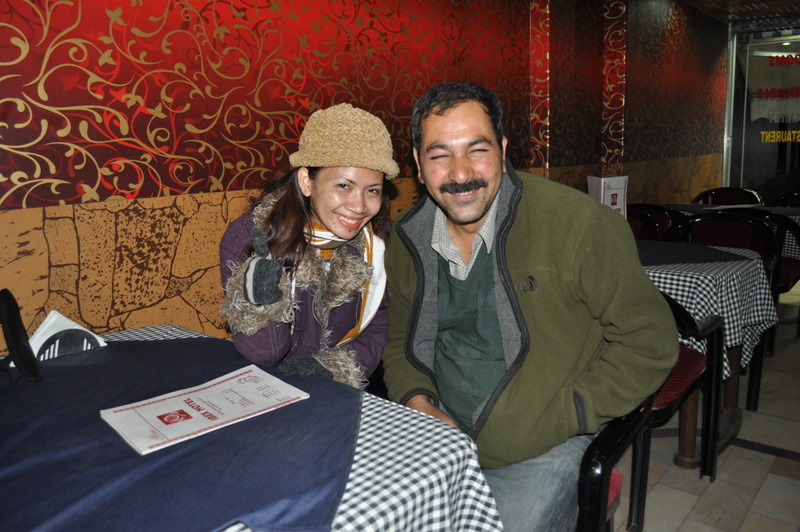 FOOD! We love their locally grown cereals, peanuts and all those yellow colored nom noms.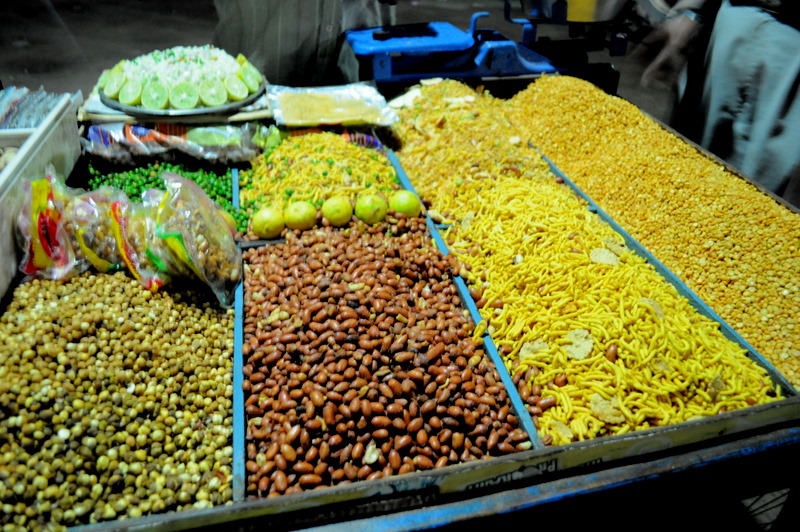 4. Rohtang Pass – Himalayas
And the day has come! Chillying winds at 5:30 am but it's time to get up and start the drive up to Rohtang Pass. This was me giving myself instructions in between takes for our Travel video. Boy, did I look serious!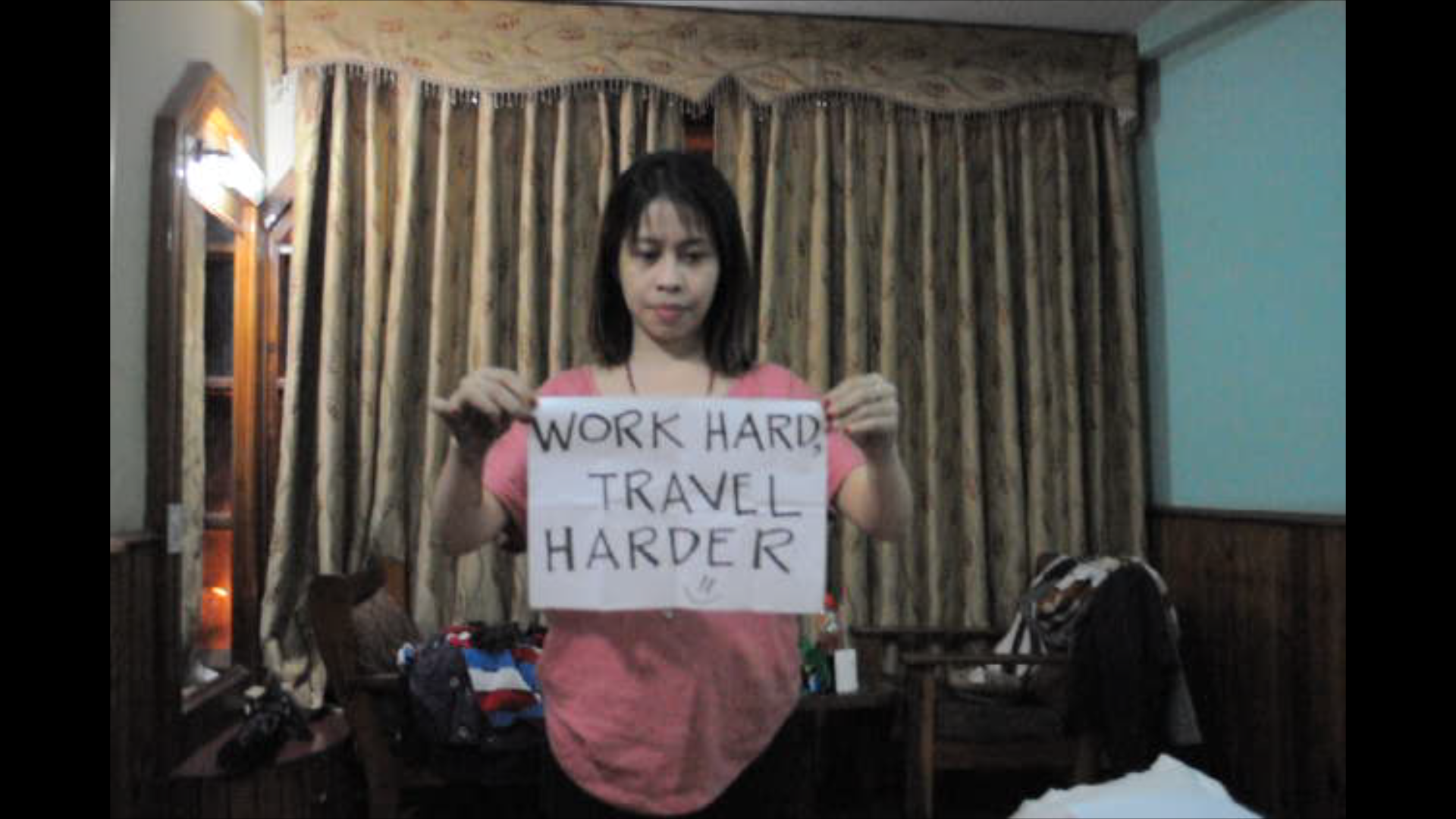 The natural beauty on our way to the top is heart throbbing.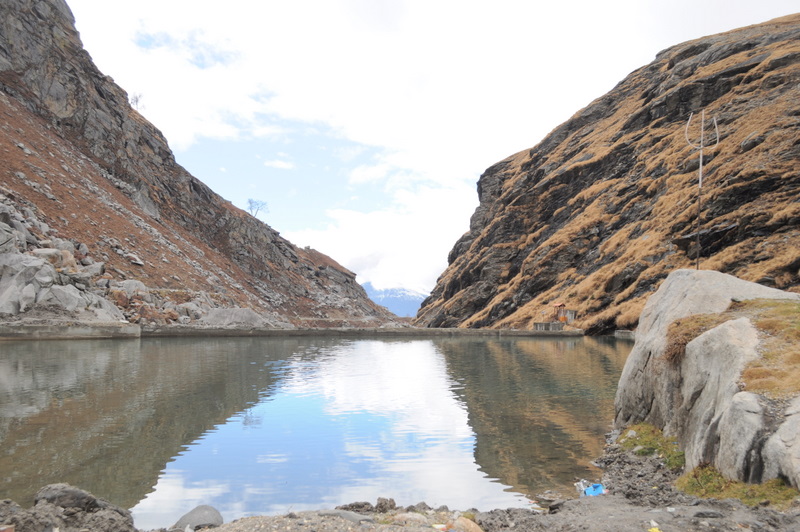 The sunrise was an absolutely mesmerizing sight. We couldn't help but take pictures of this very peaceful river.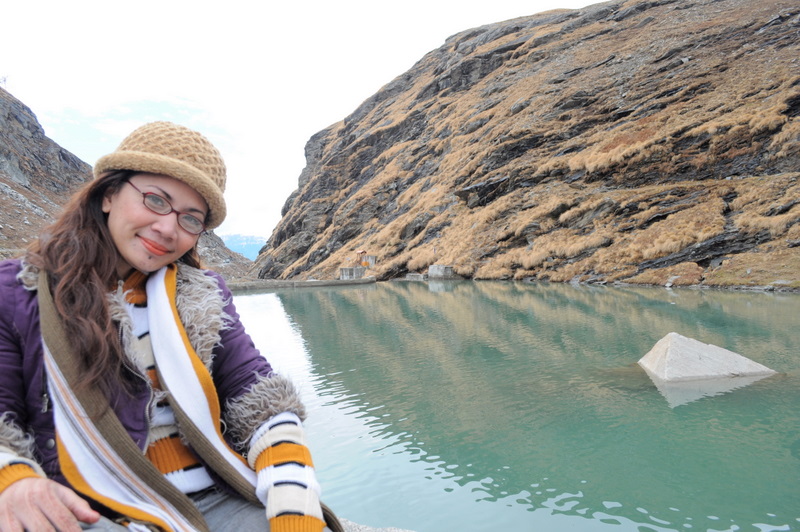 Mysh here looking like a Geologist all of a sudden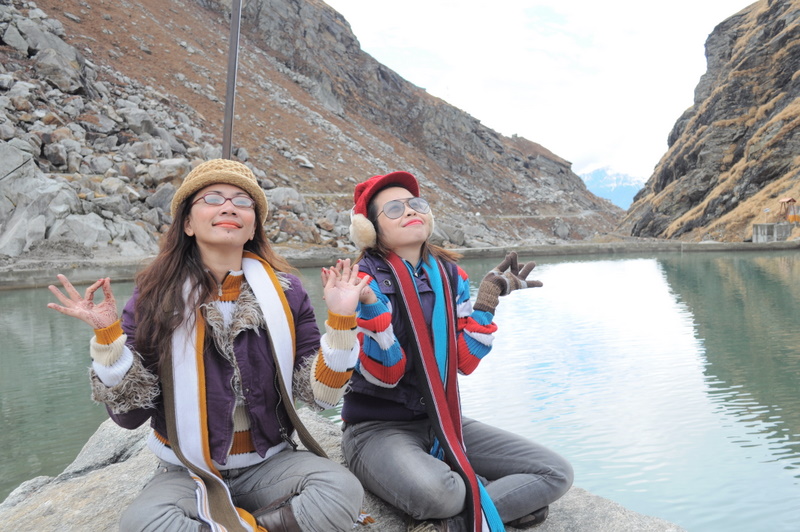 Ah  words are not enough to explain this journey.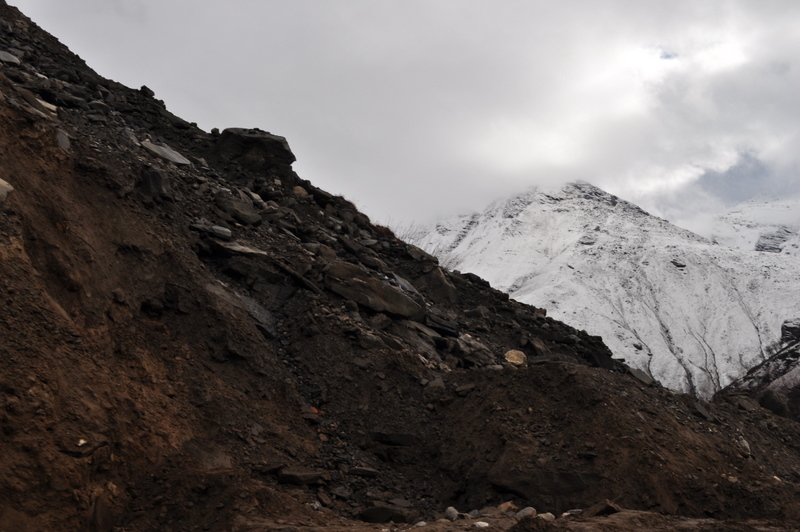 Regular mountain on one side and snow capped mountain on the other.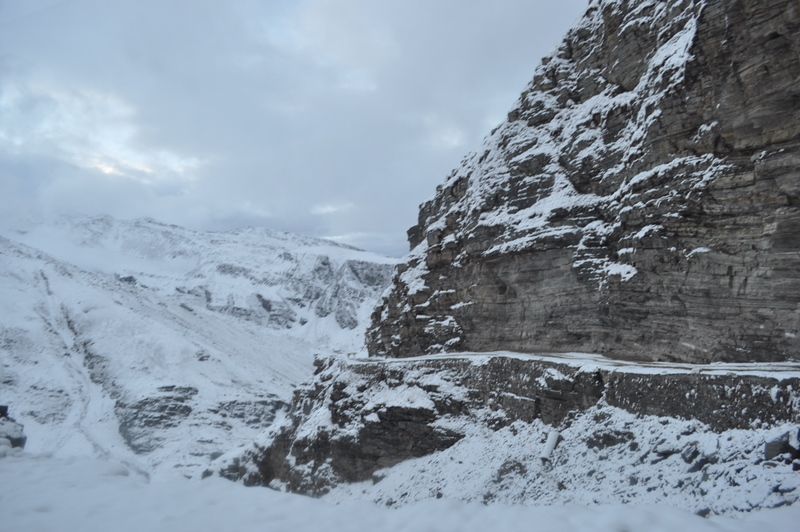 High risk zone. Almost there!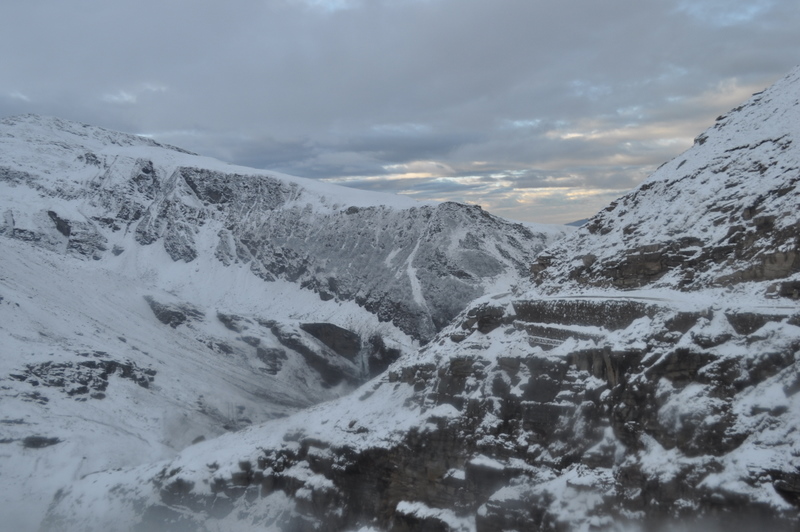 The drive is extremely scenic. Beautiful mountains, clouds everywhere!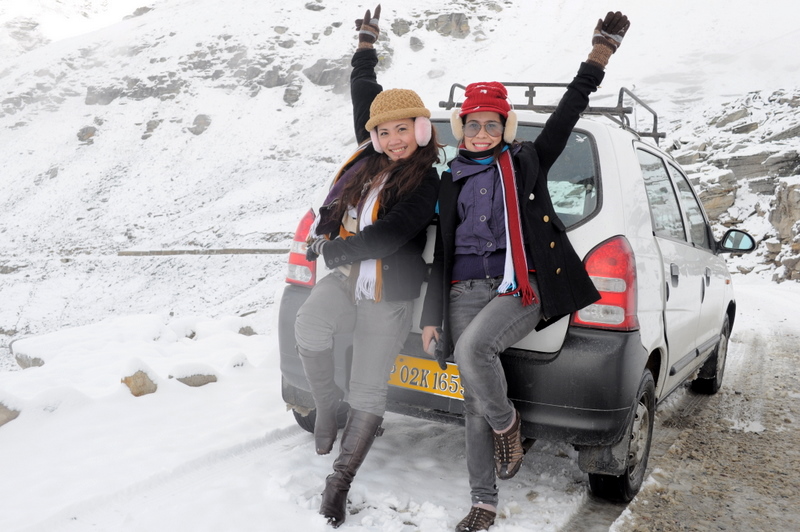 and we are so HERE!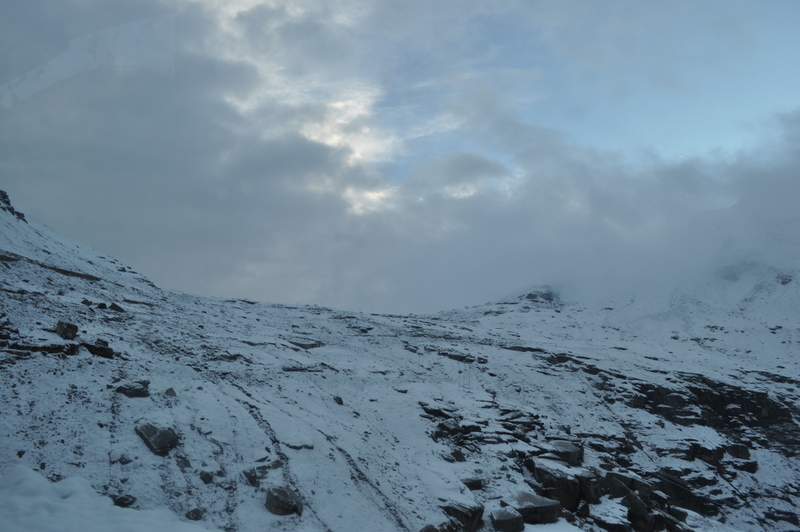 The mighty Himalayas hello there!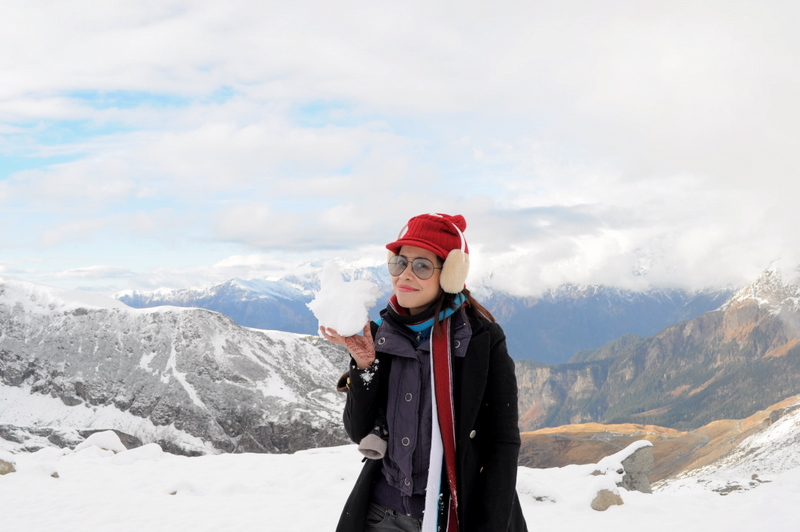 Dear God! am I being photoshopped?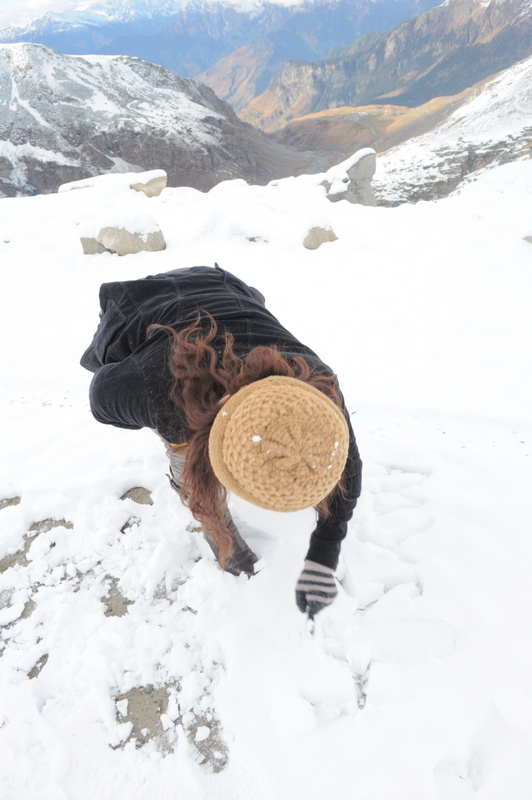 with wind blowing at furious pace, Mysh made it to the quarterfinals hehehe!
Play time!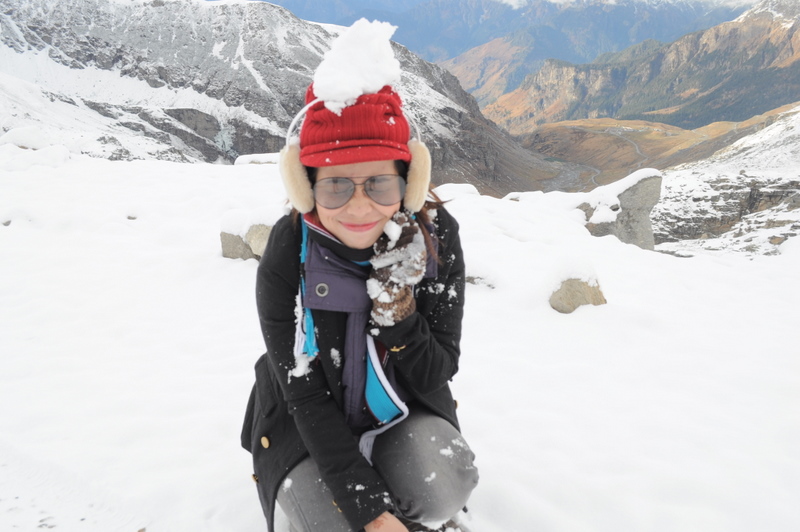 adventure, mystery and thrill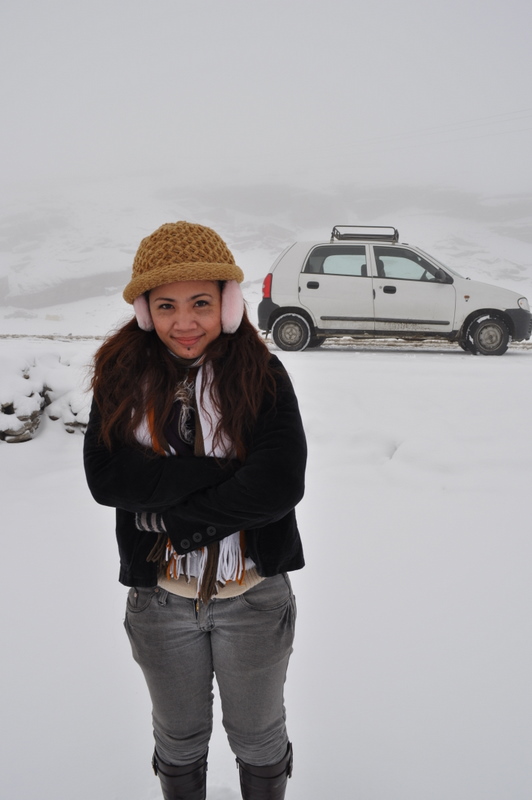 Freezing stunning view!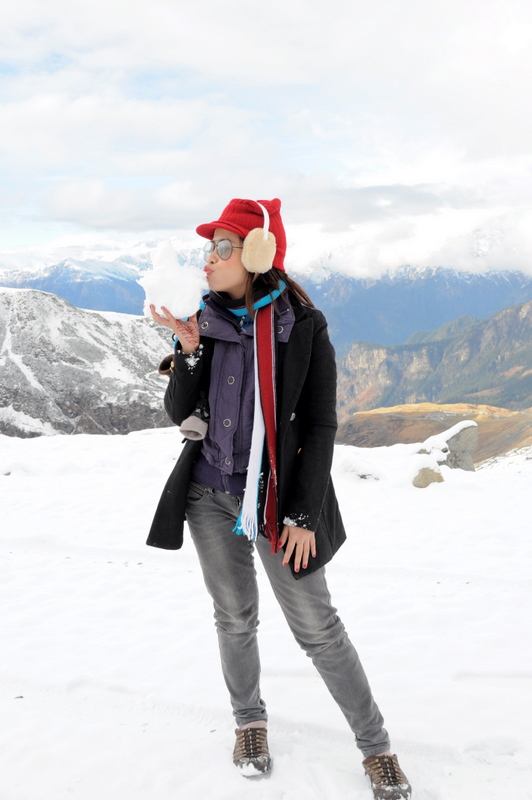 No doubt the most scenic places of Himalayas. The first time I saw snow in my life was in this breathtaking place.
Let us all visit this heaven once again.
The beauty that is "Incredible India".
Enjoy more of our Himalayas Trip in our India Travel Video – Happy vibes!