I'm not really a fan of powder blushes because they usually don't last as long as liquids and somehow don't look natural on me. For years I have been using Benetint cheek stain that gives off a very natural, rosy flush radiance without looking like a clown.
After applying CC cream, I dab the tint on my cheekbones and blend with my index finger (no buffing brush) to create a naturally sheer look.
While this is also marketed as a lip stain, I don't really use it on my lips as it can be drying without lip balm on. I also find it overpriced compared to Korean lip stain range but finally it now comes in mini tubs that are half the price of the standard 12.5 ml bottle.
Now moving on to other side of blushes that come in pressed compact form, say hello to
Dandelion Powder Blush
The initial lure was the packaging – cardboard with a magnetic lock. It's tiny and comes with a mirror inside. All for the price of  SGD26
At first I thought this won't go well with my CC cream routine but it actually sits well and blends just fine.
There is a slight shimmer that I'm still trying to like. That said, as long as I don't go overboard with the application, it does look natural, like a hint of peach mimicking the actual color of the cheeks when flushed.
Here's an attempt to making strokes with the brush from cheeks to the ears (and an attempt to justify my nose bridge)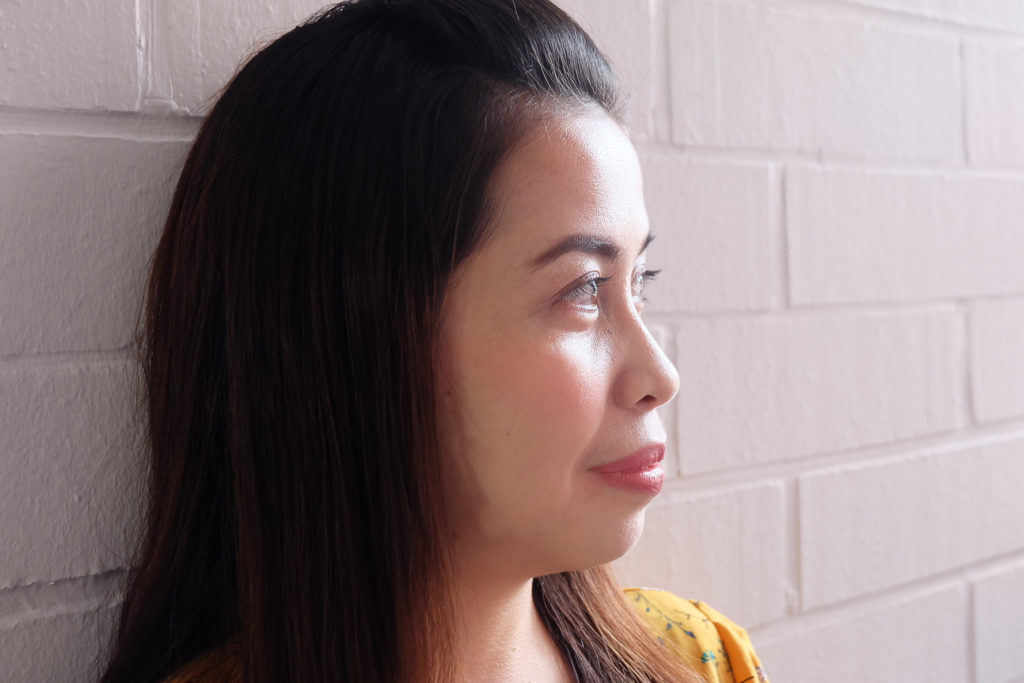 So I guess I found my sweet spot in these 2 Benefit blush formulas.
Oh how tricky blushes can be! Throw me some tips ladies!