The holiday season is almost here, how's your gift list coming along? I'm thrilled to see what beauty brands have in store for skin care gift sets this year while keeping an element of practicality in my pocket. Well to kickoff the gift giving quarter, I bought myself a little treat and finally decided to test another face cream – the Skin Inc Pure UV Protect.  I've been meaning to try this since the brand became available in Sephora, not to mention the very alluring and OCD-clean beauty counters are a hard-to-resist pull marketing strategy.
What 's the lure?
Skin Inc Pure UV Protect is an all-in-one makeup base, sunscreen, moisturizer and anti-aging cream that protects the skin from damaging UV rays whilst firming, hydrating and plumping and effortlessly airbrushes skin to perfection in one fuss-free application. It contains Ceramide and marine collagen that retains skin's moisture, reduces the appearance of lines and provides perfect coverage without clogging pores. SPF 30 PA++

Sounds like what my other CC creams can do too! The only difference is that this cream is too sheer it's nearly invisible.
When applied without blending, it can look 2x whiter than my skin tone but I was told not to worry cos it will pick up my undertones just fine.

Blend well until its invisible.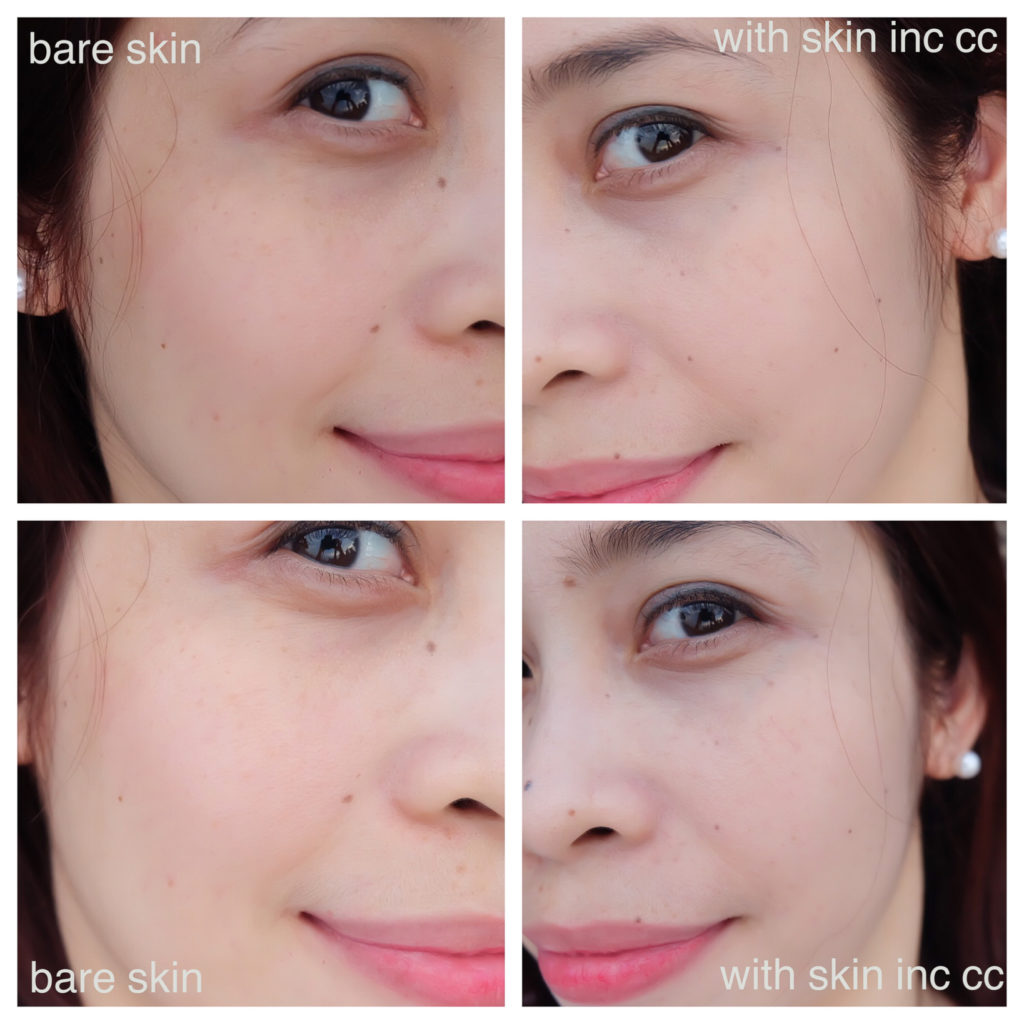 Uh, my veins said hello! I can agree that the coverage of this product is not high which makes it a perfect choice for the "barely there" look. I like how it has that weightless airbrushed effect that doesn't look too matte or greasy. It feels light enough and a week of using this cream didn't break me out. Above all, it is paraben-free yay to the leaping bunny!
Final thoughts
If you advocate a healthy "barely there" finish, this face cream fits the bill. It's particularly a good match for people with a bit of skin dullness wanting some coverage, but not a face full of cakey make up. Beat that foundation. Let's go light shall we?
Thanks for dropping by
A little bit of this plus some sunshine and I'm ready to leave the house