Ritual Gym Singapore a.k.a. The 30-minute gym is my first ever gym encounter. The thought of going to a gym is indeed fun and IG-worthy (humblebrag posts) but once I actually started to get into the swing of total body work out, for the very first time and for just one set of 14 different exercise movements – feeling of light-headedness kicked in. I had to do 3 sets with 30 seconds or less rest time. I understand shortness of breath is my body's normal reaction to sudden muscle exertion, simply put "because I never exercise on a regular basis". The only cardio activity I do is swimming and that too is not very often. Lazy. I hear you.
Ritual Gym has a work out concept perfect for yuppies, busy bees, and people like me who might not be able to stand an hour or two in a gym.
"We're the gym for busy people." ~ Ritual
The training at Ritual combines both cardio and strength training into one efficient 20-minute session.
Is 20- 30 minutes enough?
Based on what I experienced, yes! The intensity wasn't moderate at all but of course we can agree that more than the duration of the exercise, CONSISTENCY is the key here.
Did the personal trainer just carry a stopwatch?
Overall my experience was positive. On my first visit, I had a one-on-one session with one of their personal trainers. She showed me the ropes, recommended proper posture and positions for each of the 14 movements and worked out with me for about an hour. She was serious, professional and also gave compliments on specific aspects of the exercise I was doing properly. She avoided distractions and helped me stay focused. She wasn't intimidating and I felt her sincerity towards her work. She was there with me and not just carried a stopwatch.
No sales talk.
I really appreciate that there was not a single person in the GYM who sales-talked in the hope of pushing me down their marketing funnel as a full time customer. I was given personalized, cutesy brochures that has all the Ritual Gym's fundamental movement patterns – complete with illustrations.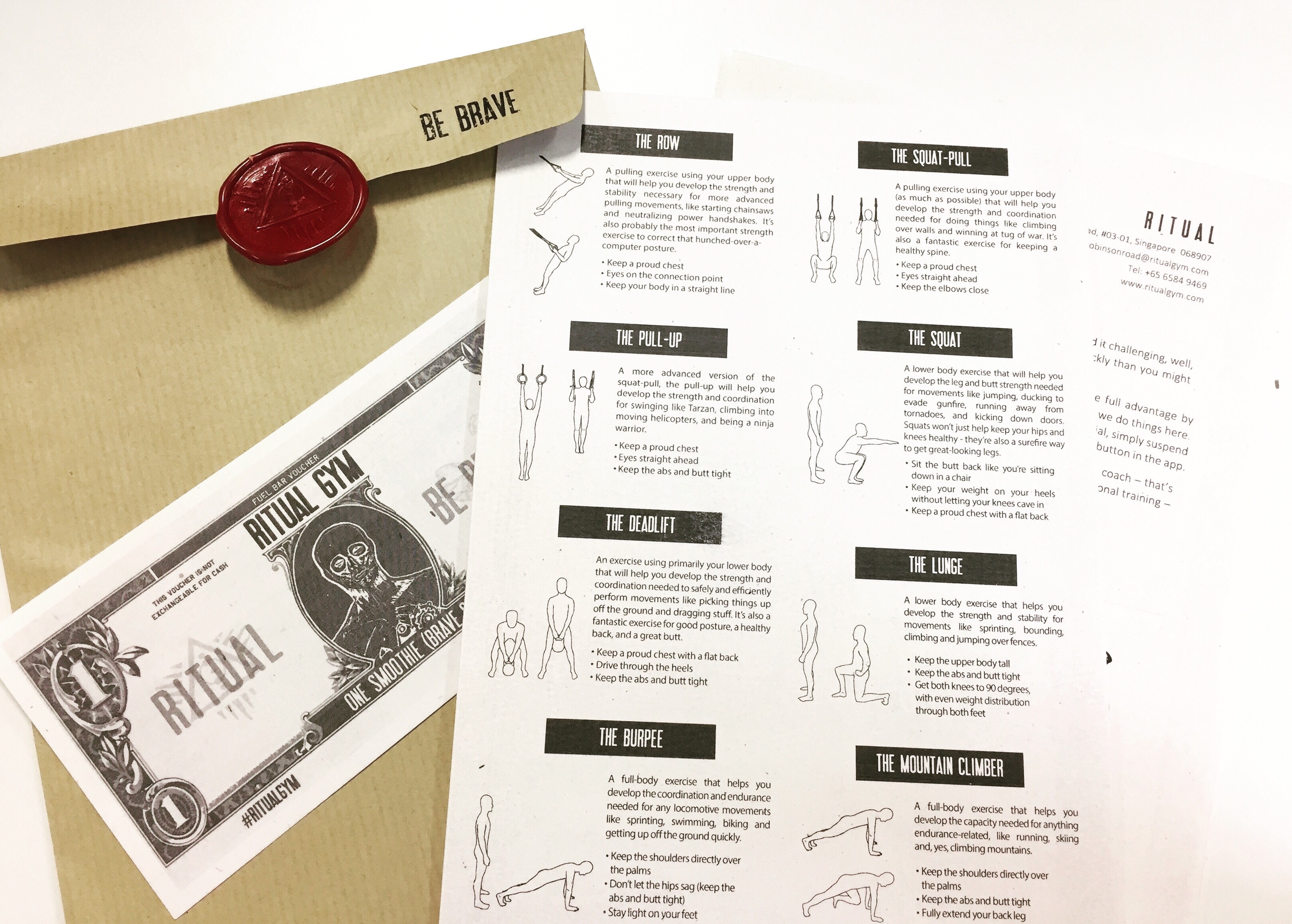 What are you waiting for? Sign up for a one or 2-week trial at https://www.ritualgym.com/trial/sg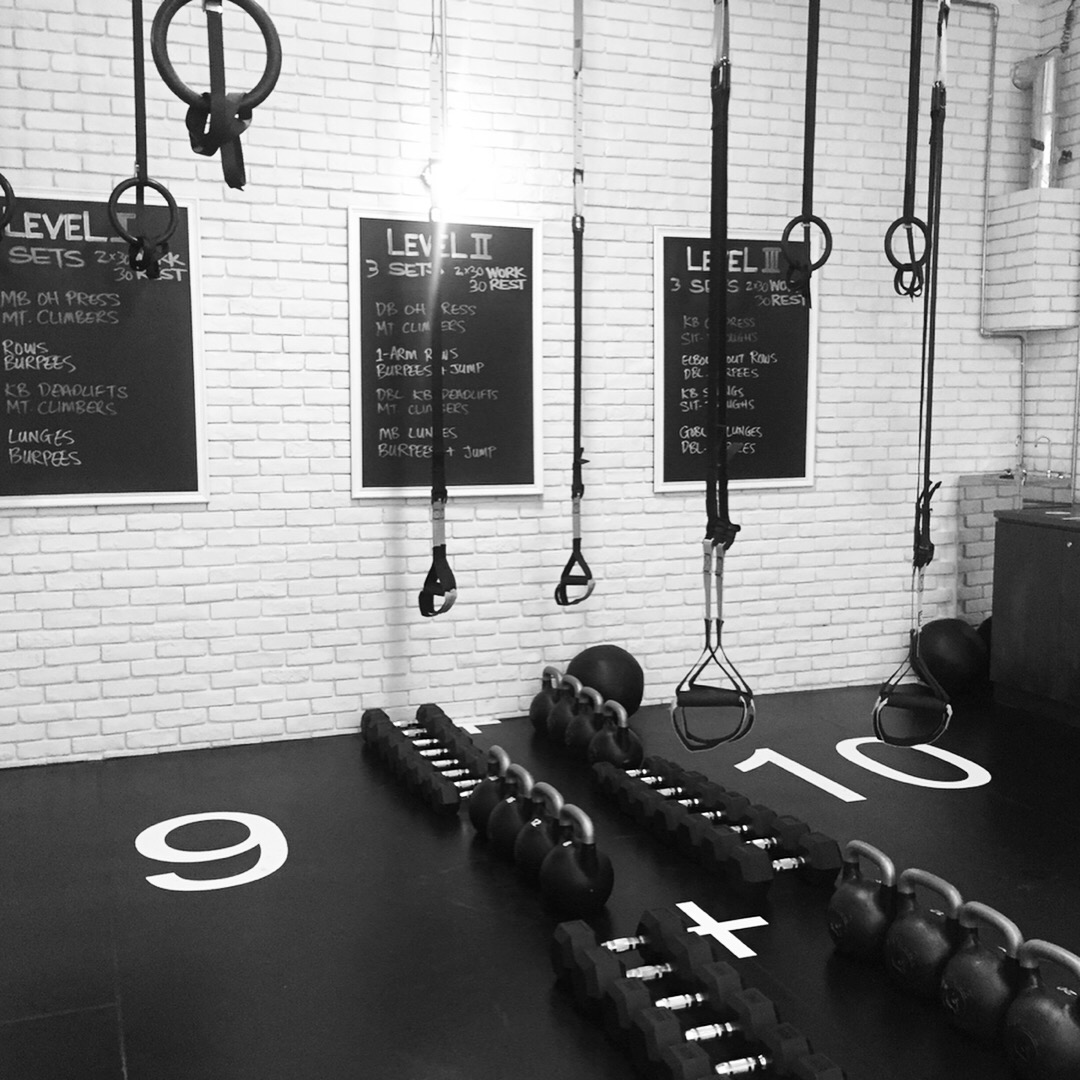 Disclaimer: This is not a sponsored post. Believe me, it was only after 2 years and 5+ kilos gained later that I finally decided to make "gym" happen in my life.
To hahahas and goodbye 6 pack of sodas