Hey there lovelies, I waited for at least 4 weeks to create a review for Peter Thomas Roth Masks as I want to see the effect on my skin first and so far PTR doesn't disappoint.
The routine I took was:
Mon and Fri: Irish Moor Mud (wash off with warm water after 15 mins) + Cucumber mask (Overnight)
Tues and Sat: Pumpkin Enzyme Mask (wash off with cool water after 5 mins) + Cucumber mask
Wed, Thurs, Sun: 24K Gold Mask (wash off with warm water after 30 mins) + Rose Stem Cell mask (overnight)
To me, every single mask is a total win.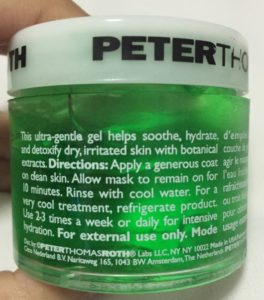 Cucumber Gel Mask – this kept my face hydrated especially after using the highly effective exfoliating Pumpkin Enzyme mask. This is also good for under eye puffiness and if I let it stay on my face overnight, I wake up to a cool, smooth and most importantly, soothed skin.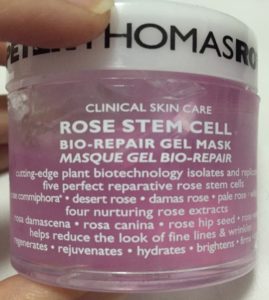 Rose Stem Cell Mask – Rose Hip Seed is known for its skin restoring properties. I always have random bumps on the face and this was responsible in calming down those potential earthquakes and eruptions, and I seriously mean that. Tip: it is so refreshing when you store it in your fridge before using.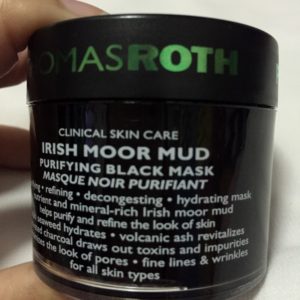 Irish Moor Mud Mask – I love how this draws out dirt and impurities from my face without turning into a dry literally mud like mask. It's a mousse-ish type. I noticed this eliminated the whitehead population from my nose area without giving me the burning feeling.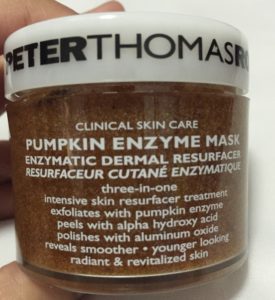 Pumpkin Enzyme Mask – really good in exfoliating although using this can be a bit of a struggle to me. It does sting, but I know its working because I can feel how it pulls out tiny dry skin. My face looked shiny after using this.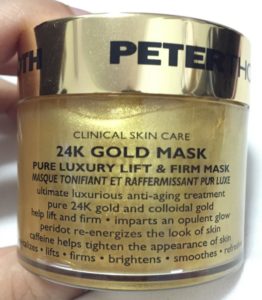 The 24K Gold Mask – ahhh the Queen. It makes my skin feel moisturized if not a little more firm. I am impressed. I thought this would be one of those fancy masks that looks promising but doesn't do anything. After using, you can really feel your skin smoothed and tightened.
Definitely worth the splurge.
Im a huge fan of PTR products and this Mask a Holic kit is no exception. I'll continue using the same set and follow the same routine for the next 4 weeks and will keep you updated. I already stopped using my papaya and milk soaps so that I can really gauge the difference that PTR masks give me.
Here's my skin update so far having "only PTR masks touch my skin" for the past 4 weeks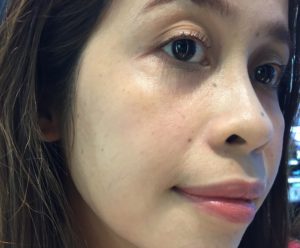 So far so in love 🙂