Lured by positive reviews coming from skincare enthusiasts and some local celebrities in Instagram, I finally hit the Add To Cart button and have these PH-based magic creams delivered to my Singapore address. As a longtime user of Korean skincare products, it's nice to stumble upon a much raved about skincare brand made from my motherland, the Philippines.
Enter Lily's Touch Miracle Cream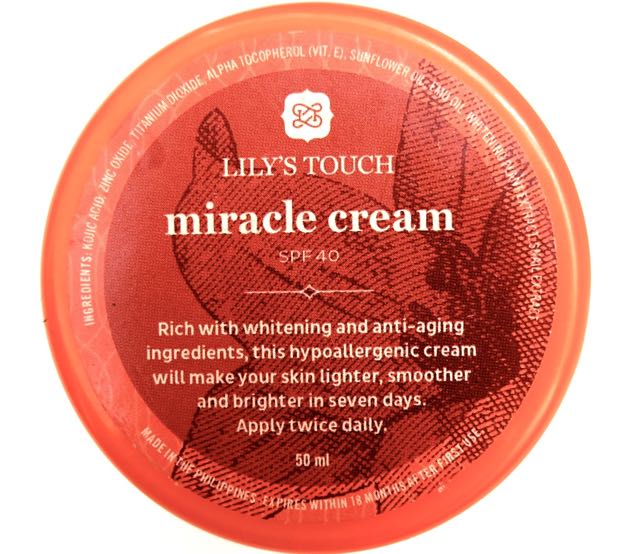 Following are beauty claims from the maker "Lily's Touch Beauty Enterprise":
Reduces the appearance of freckles and melisma
Reduces the appearance of uneven skin pigmentation
Lightens pimple marks
Tightens pores
Lightens skin naturally
Repairs and Rejuvenates dull skin
Improves skin texture leaving a supple and glowing skin
NO mercury or any harmful ingredient
Safe and Effective
Safe for Kids, Pregnant Women and Lactating Moms
Pretty much everything you would want any product to do for your skin.
I used this mainly as a sunblock since I'm still very much into Missha and SK II routine . A little bit of the cream goes a long way so I assume one jar can last for 2 to 3 months. It has a soft consistency but can be a little heavy upon application. It can dry out quickly so its important to immediately spread it evenly in circular motions.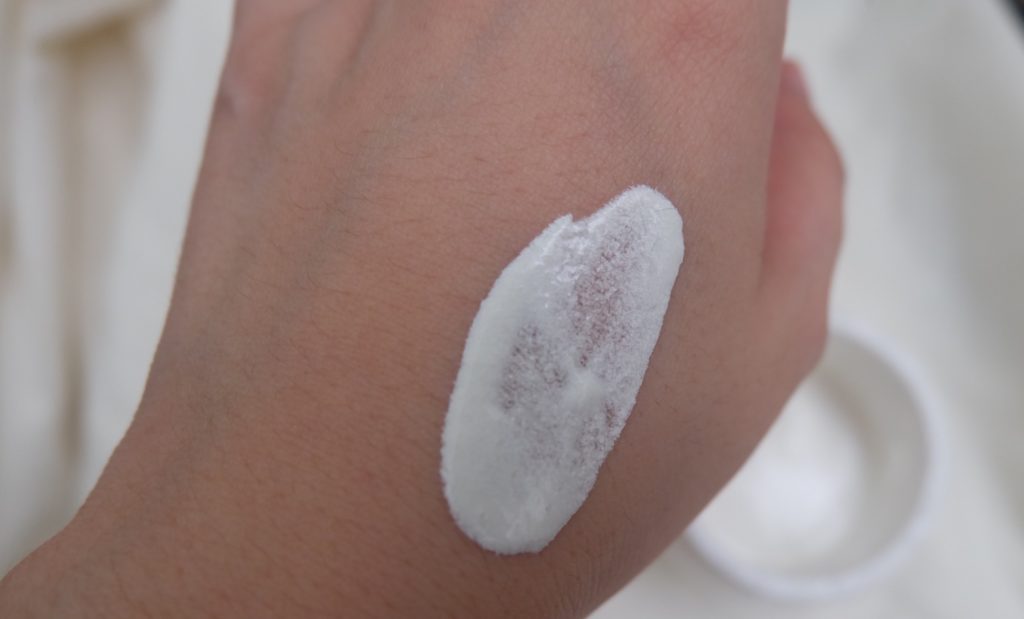 Is it worth the hype?
As mentioned, I used this mainly as an added sun protection. I apply it as a primer underneath my cc cream and together giving off better coverage and dewy finish. In that sense, I will give this product a YES. Using this didn't make my skin react badly, no itching or breakouts experienced. Having said that, I might not necessarily repurchase once my 50ml jar is over because as of now, I don't think using this product alone can address each of my specific skincare needs. I haven't used their full range of products so I cannot really conclude anything for now.
The one product I loved using is their Diamond Polish – a very effective skin exfoliator. You can read more about it from their product page @ http://lilystouchbeautyenterprise.com/diamond-polish
Disclaimer: I don't write sponsored content.
I still will highly recommend this brand and the miracle cream does deserve the attention. I'm a believer of introducing new products to my regimen, trying out new ingredients is fun and tweaking daily skincare routine is the ideal practice.
So keep trying out new products, find your best match but never expect that one product can give you instant facelift.
Hope your day has been beautiful, ladies 🙂
Sunshine. Happy experiments. Morning Dews